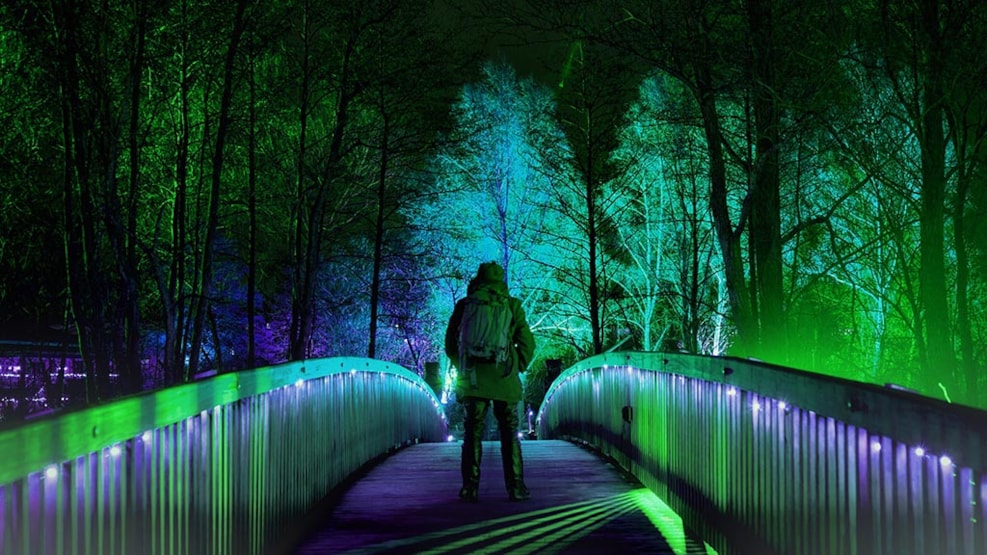 Odense ZOO turns on the lights
Every Saturday in January and February, Odense ZOO is transformed into an explosion of lights and colors when our popular light evenings return.
As something completely new, we have created a visual narrative in light and sound at the great waterfall. The tale takes guests on a journey through the evolution of the earth; from the meteor that exterminated the dinosaurs, to human impact on nature.