Odense as a sustainable city
Sustainability is an integral part of the Danish mindset. For Danes, sustainability means working together to meet both the current and future needs of society. Denmark is a leader in sustainability, from renewable wind energy to Danish cycling culture.
Currently, 30% of all energy in Denmark comes from renewable resources. And by 2050, the country is dedicated to eliminating the use of fossil fuels.
In 2015, the United Nations created the 2030 Agenda for Sustainable Development which outlines 17 Sustainable Development Goals for the world. The UN's 17 Sustainable Development Goals are a plan to ensure global prosperity across economic, social and environmental aspects. Some of the UN's 17 Sustainable Development goals include gender equality, sustainable cities, and climate action.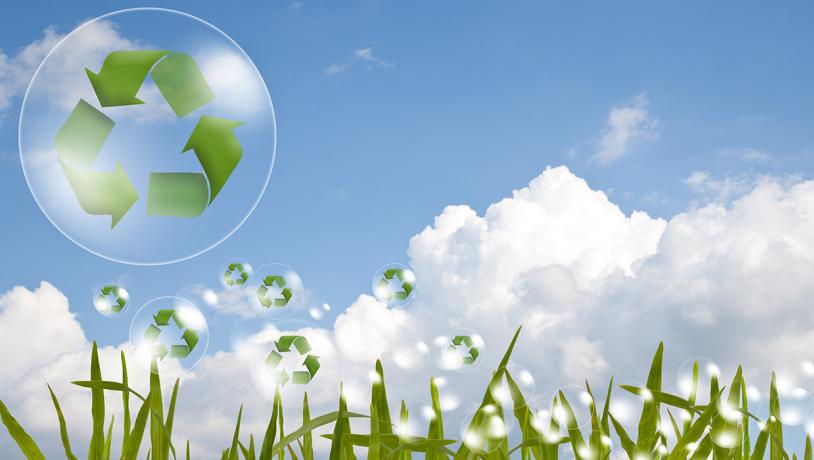 Photo:Colourbox
A leading city in sustainability
The UN's 17 Sustainable Development Goals serve as a roadmap for how Odense can continue to develop as a sustainable city. Odense is known on the island of Fyn as Fyn's green garden. It is no wonder, as the city contains 120 parks and 250 playgrounds. Odense's nature and green spaces provide visitors and citizens endless opportunities to unwind and explore the outdoors. In the future, Odense is going to become even more of a green oasis with the cities goal of doubling its nature areas from 2009 to 2030.  
Sustainable modes of transportation
Odense's transportation system is based on sustainable modes of transport with walking, cycling and public transportation at its focus. Cycling sets Odense apart from many other cities because it creates healthier people, less air-pollution and an overall cleaner city.
Festival for the Future
Odense's children and youth have also gotten involved in sustainability. The youth of Odense in collaboration with several organizations created a new festival focused on sustainability called, "Festival for the Future".
The festival took place in August and consisted of workshops, music, and food with the UN's 17 World Goals as the focus. The festival provided an opportunity for children and young students to learn about climate-related issues and sustainability.
A unique learning space
A unique project in Odense is Halmhuset (The Straw House), a hands-on learning space built in 2015 out of eco-friendly and sustainable materials. In this unique learning space, students learn about sustainable development through different projects. At Halmhuset, primary and secondary students get first-hand experience working with environmental challenges such as recycling and micro-plastics in water.
The City Garden Åhaven
In 2015, Odense's city garden was created on Jørgens Gade. In the city garden, individuals from the community rent plant beds and grow organic produce. The garden has 65 plant boxes and a campfire available to the community. Throughout the year, there are events in the garden such as an apple-juice event, a terrarium workshop, and a spring gardening party.
Odense School Gardens
Another innovative project is Odense school gardens. The project consists of three gardens that are used as an experiential learning tool for children to connect with nature. In the garden, children get an opportunity to learn outside the classroom. Children explore the gardens while also learning about sustainability and how vegetables are grown. The school gardens are also open to the local community. They are encouraged to visit the gardens through special events.
Odense continues to shine as an innovative and sustainable city with its green spaces, sustainable modes of transportation, and unique learning environments.