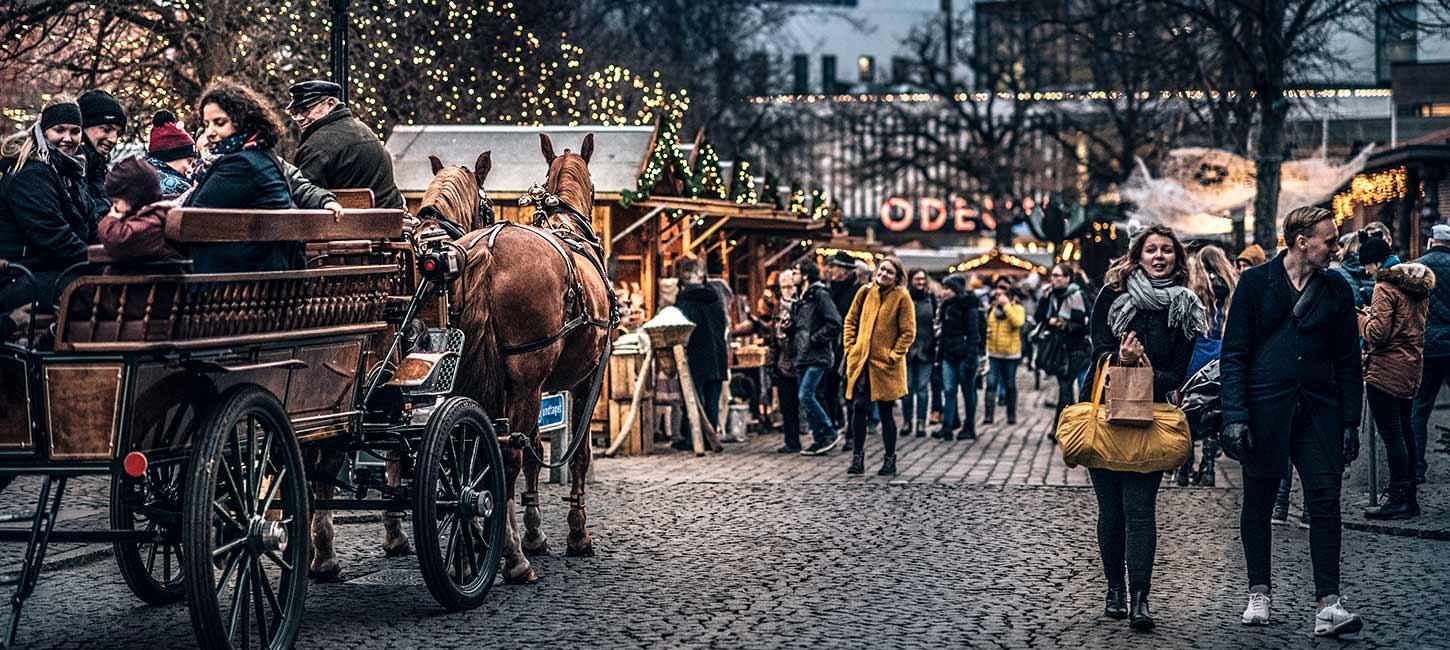 Christmas in Odense2
Photo:
Andreas Bastiansen
Visit Odense's Christmas decorated streets and get into the Christmas spirit. During the darker season it is important to get plenty of light and fresh air and if you ask us is one of the nicest things to do on a December afternoon is a stroll through Odense's high street.
Visit Odense and experience our Christmas hygge
Explore the city's historical Christmas market and experience the city's atmospheric decorative lights spreading Christmas cheer through the city's streets. At the same time, you can take in the city's transformed city centre and the brand new Hans Christian Andersen Museum with inspiring art installations and an enchanting garden. Do not forget to go on a gastronomic discovery in one of the city's many restaurants.
Find your Christmas spirit in Odense
A big part of the Danish Christmas traditions have to do with special Christmas treats and comfort foods and spending extra time with your family and friends. Here are a few tips for you
​​​​​​​Merry Christmas & Happy New Year - see you in 2022?
For next Christmas, Fyn and Odense are investing heavily in giving all our Christmas guests an even better experience. We do this, among other things, by featuring the lovely Danish TV Advent calendars at a large exhibition at Møntergården.
See you on the Christmas island of Funen in 2022