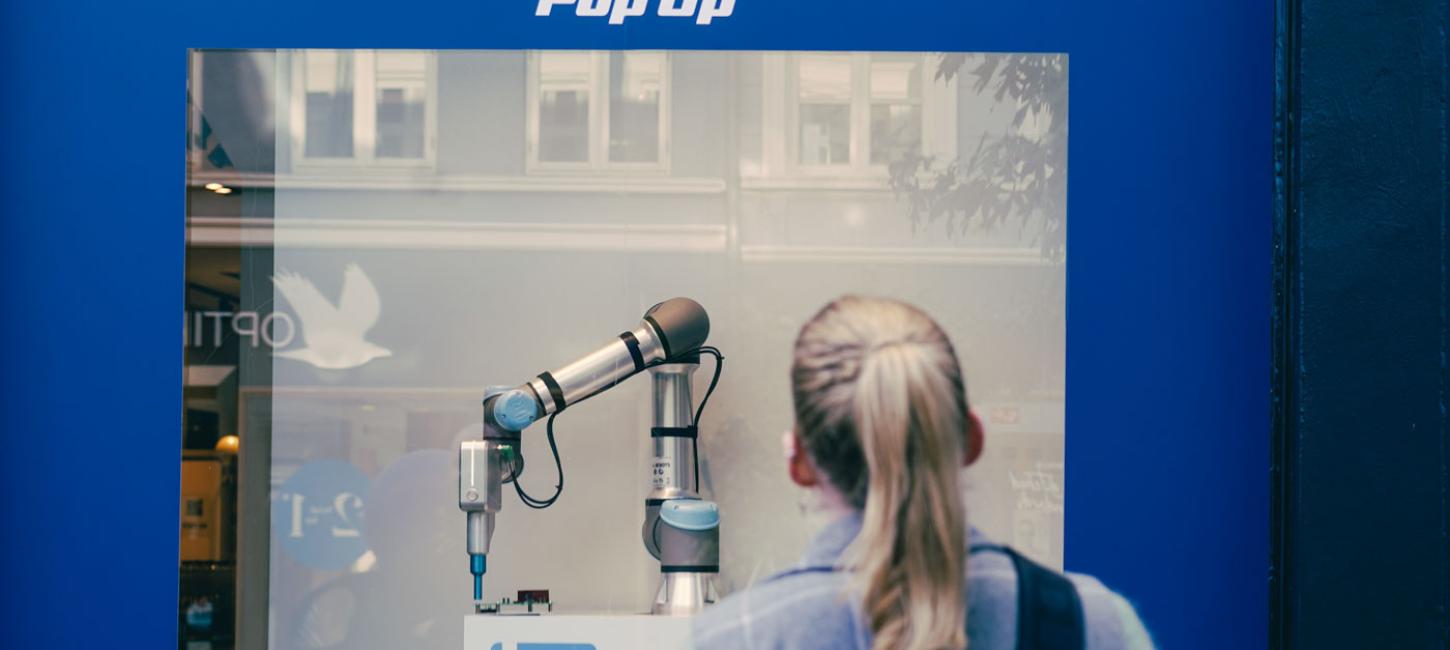 Odense's first Robot Pop Up has opened
If you want to experience Odense's unique robot environment first-hand, you should visit the city's Robot Pop Up.  Here you can see and experience what robots and automation can do and why Odense is known as "the cobot capital".
Get up close and personal with robotics as Mobile Industrial Robots showcase their technology or try coding your own robot arm from Universal Robots. Experience what happens if you walk in front of a self-driving robot in action.  
In the new Robot Pop Up, you can get up close and try working alongside the robots, including automated self-driving robots.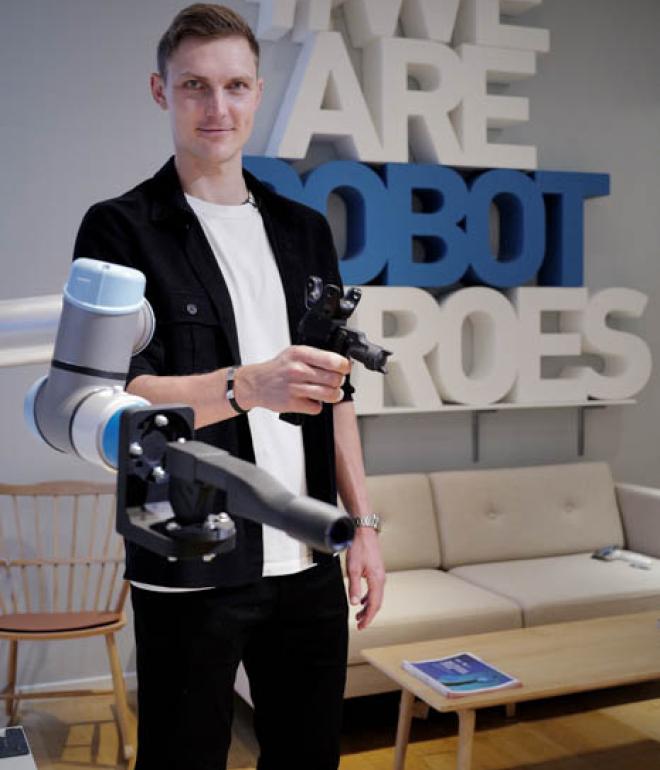 Photo: The Company Film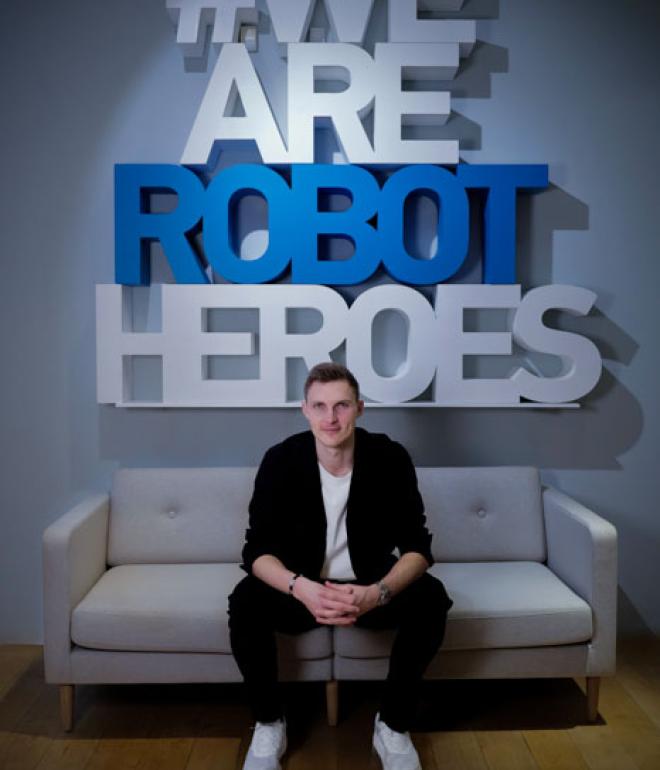 Photo: The Company Film
Learn more about the robot environment in Odense and the historical development of the city from a heavy industrial city to an internationally recognised robot city. You can also experience the exhibition 'Robotbyen Odense' from Møntergården, which shows the city's development - which is almost worthy of a fairy tale.   
Robot Pop Up is a collaboration between Odense Municipality, the robot cluster Odense Robotics and a number of private companies from the local business community in Odense, all of which contribute with products and services that have helped put Odense on the world map in the robotics industry.
Robot Pop up opens on 5 October 2023 in the centre of Odense
city centre, Kongensgade 3.
Opening hours:  
Monday - Friday - 11.00 - 17.00
Open until December.