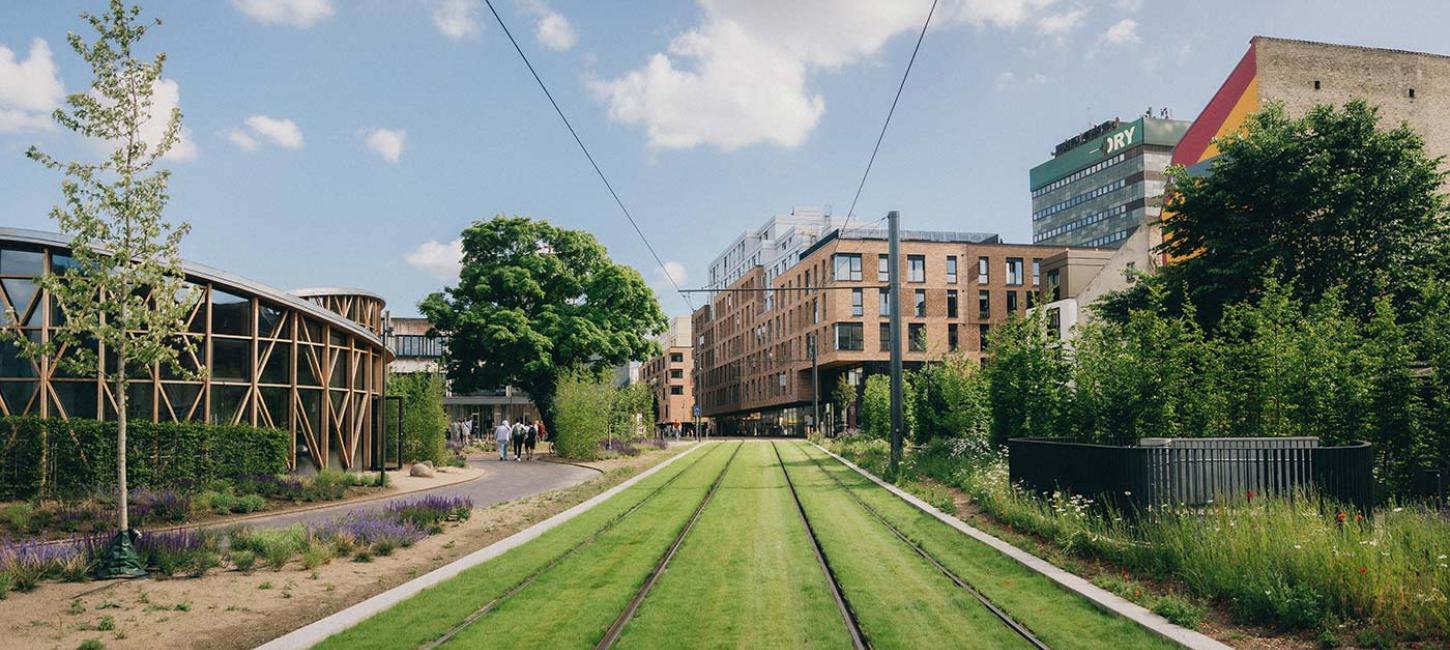 Focus areas and objectives
Odense should be a green, urban and attractive city where sustainable tourism development is paramount. Dive into our focus areas and objectives for how we make Odense a sustainable tourism destination.
Our focus areas: 
In recent years, VisitOdense has worked increasingly with sustainability. With the new tourism strategy, which will be published in mid-2023, sustainability has gone from being a sub-project to being the overall framework for Odense's tourism development. 
We have established a number of focus areas for our work on developing Odense as a sustainable destination: 
We work in accordance with Odense Municipality's Climate Action Plan and Procurement and Tender Policy.
Sustainability is the ongoing basic premise for tourism development in Odense.
Meeting organizers and meeting participants are encouraged to use green and sustainable solutions when holding meetings and events.
VisitOdense is available for information sharing, feedback and advice on sustainability.
VisitOdense is a member of the GDS Index (Global Destination Sustainability Index), which through indexing highlights the city's strengths and development points as a sustainable destination. At the same time, it contributes to the international profiling of Odense as a sustainable destination. 
We work with the UN's 17 Sustainable Development Goals, with a particular focus on Goal 8: Decent work and economic growth, Goal 11: Sustainable cities and communities and Goal 17: Partnerships for action.
We collaborate with Odense's tourism stakeholders, Destination Fyn, other relevant actors and internally in Odense Municipality, with sustainability and sustainable tourism development as a common focus area.
Extending the season and attracting tourists all year round. This is done, among other things, in the project 'Juleøen Fyn' in collaboration with Destination Fyn and 'Cities for Culture' with support from the Danish Business Promotion Agency. 
Our objectives:
Odense should continue to be a dynamic city where sustainable development goes hand in hand with good experiences, gastronomy and relaxation. 
For the coming years, we will work towards:
70% of the city's hotels will be sustainability/environmentally certified by 2027. 
60% of the city's major attractions will be sustainability/environmentally certified by 2027.  
Odense is placed above the Nordic average on the GDS index every year.
VisitOdense achieves Green Tourism Organization certification by 2025.
Internal initiatives:
In addition to the external focus areas to ensure a greener destination, a number of internal initiatives are also being worked on to contribute to a greener Odense. 
Odense Municipality has a number of electric bicycles available for employees to use, thereby reducing the use of cars and taxis in connection with work.
Several campaigns with less printing, minimized use of single-use plastics and energy-saving measures are being held.
The canteen uses local food and works actively to minimize food waste, for example by selling surplus food cheaply.
Focus on sustainable transportation to and from work, including cycling campaigns and competitions several times during the year.  
Encouraging participation in active events, such as the 'Eventyrløbet' (Fairy Tale Run - fitness run). 
A greener purchasing and procurement policy. 
Odense Municipality is part of the Hidden Disabilities Sunflower program.