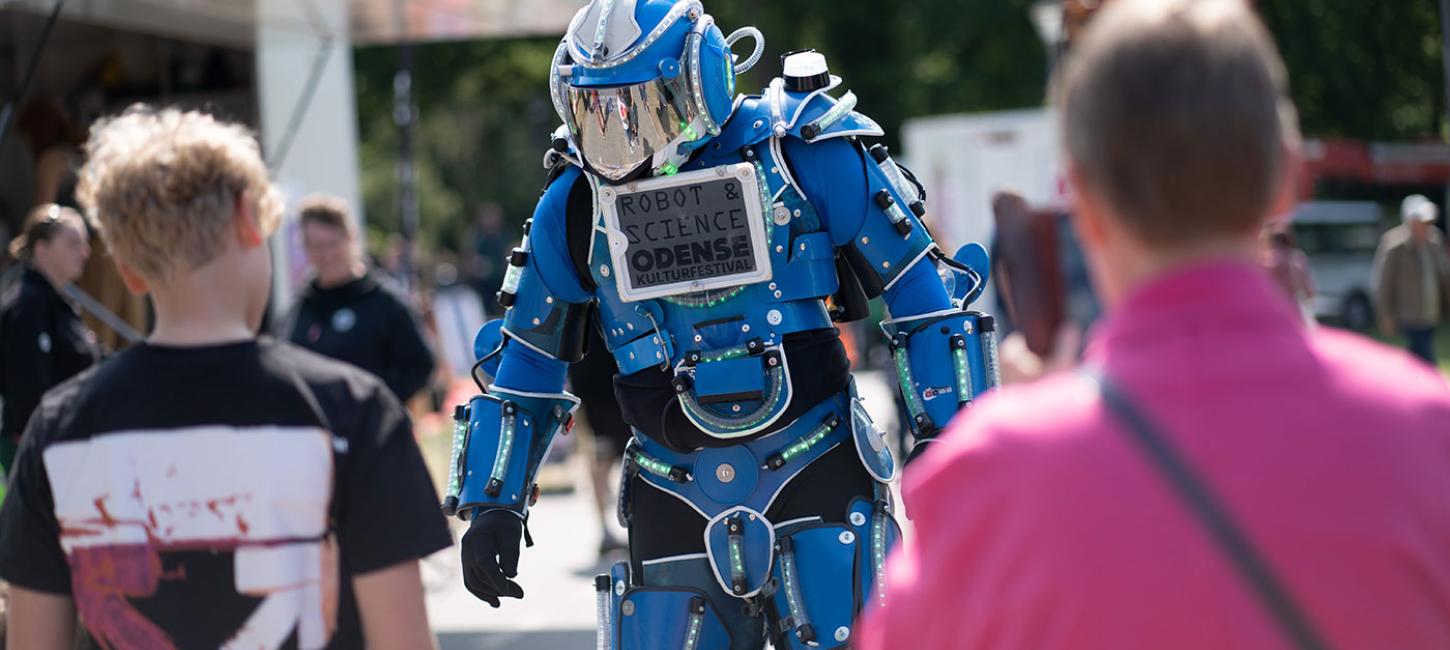 Visit the Robot & Science Culture Festival
Would you like to learn more about the possibilities of technology, control a world-renowned robotic arm or experience chemical explosions? Want to get your hands on the latest technology through workshops, exhibitions and talks, along with entertaining shows and great live music?
If you can answer yes to the above, then you'll love Odense's Robot & Science Culture Festival.  
To understand what robots, drones and automation really are, you need to get your hands on them.  At the Robot & Science Culture Festival, that's exactly what it's all about. Everything from game and software development to interactive demos and robotics, creative drawing and DIY workshops, the latest AI technology and much more.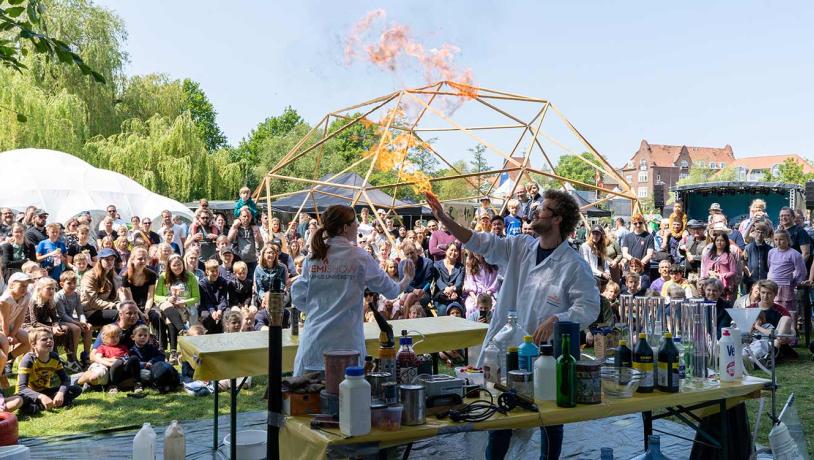 Photo:Invest in Odense
The festival takes place in Munke Mose and bridges the gap between technology, industry, art and culture. Here, all visitors can get a sense of what robots, drones and automation can do and learn more about why Odense is known globally as 'the cobot capital'.  
At the Robot & Science Culture Festival, you can meet a wide range of robot companies in the recognised robot cluster Odense Robotics. Today, it consists of +160 companies and more than 3,600 employees. In addition to the companies, Odense also offers a strong knowledge environment at the University of Southern Denmark, which you can also meet at the festival.
Photo:Invest in Odense
Odense as the World's Best Robot City 
As pioneers in the robotics industry, world-renowned robotics companies such as Universal Robots and MiR have put Odense on the world map as a leading destination for cutting-edge new technology. The popular robotic arm from Universal Robots has changed the way work processes are automated and enabled humans and robots to work together, side by side.  
Odense's ambition is to be the World's Best Robot City, and we are already well on our way. With the festival, the city welcomes all visitors into the world of robots and automation and provides a rare insight for ordinary citizens into what the city's robot adventure is all about. Namely, that people and companies in Odense have plenty of ideas and the courage to experiment to realise them. In the same way, businesses contribute to invent, develop and contribute to the city's vibrancy and growth.
The festival is free to attend and in 2023 attracted 10,000+ visitors, including many families with children.