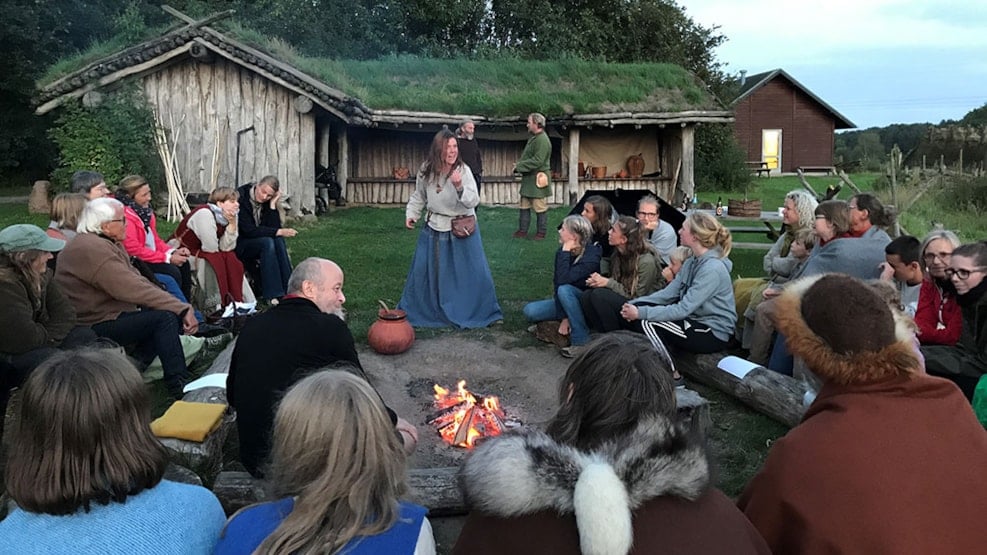 Bard Festival at the Iron Age Village
Song, sound and the great stories of the past
The Iron Age Village Odin's Odense invites you to attend a wonderful and different festival - A bard festival in a beautiful historical setting.
When our guests walk around in the slightly dark houses of the Iron Age environment, the question we repeatedly get asked is whether life really was just hard work in the past - or did they even then spend time on songs, music and stories?
Are you in the least bit of doubt? Or do you just like listening to the living word and past tones? Then visit the Iron Age Village Odins Odense during the Bard Festival, listen and explore the many different ways we have entertained each other, both in ancient times and further up through history.