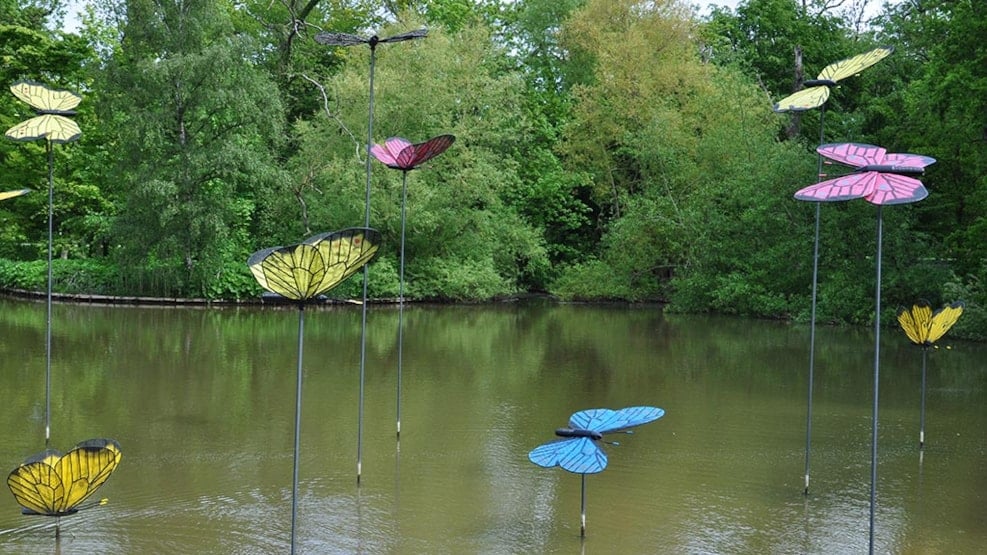 The Butterflies in the lake
In Munke Mose you can find this fine sculpture/decoration of coloured butterflies floating above the water in the small lake. The inspiration for the sculpture comes from Hans Christian Andersen's fairy tale about Thumbelina sailing on a water lily leaf pulled by a butterfly after she has escaped from the toad. The colourful butterflies in Munke Mose are part of the fairy tale playground nearby.
Munke Mose is one of the most popular parks in Odense, and the fairy tale playground attracts many visitors daily. The large, colourful butterflies decorate the area around the small Thumbelina-inspired playground, where you can balance on big water lily leaves, slide down a large "cliff" or play by the stream.