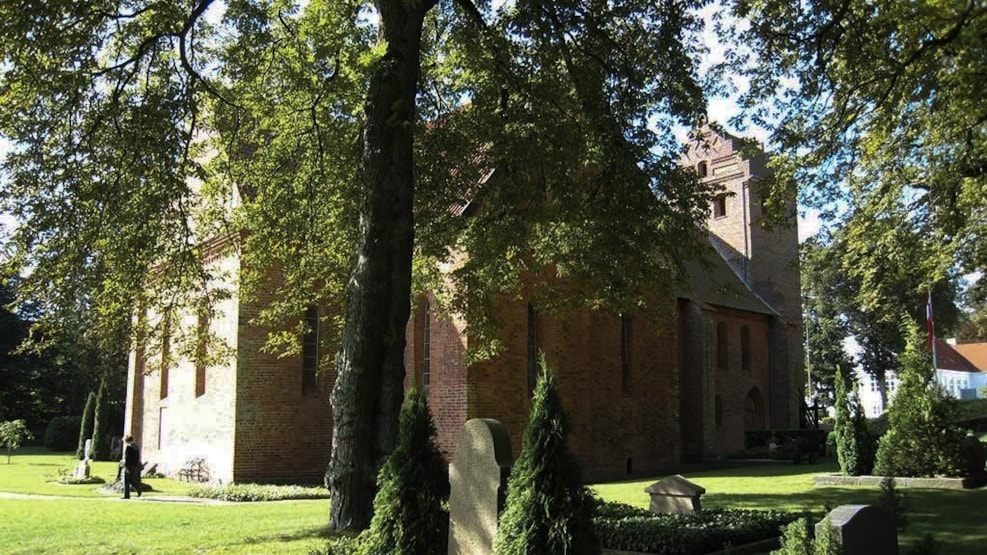 Dalum Church - medieval church
For 800 years Dalum Abbey Church with its red walls has been situated at the banks of Odense Å.

At the end of the 11th century the Benedictine Nuns moved from the convent on Nonnebakken in Central Odense to Dalum. The church made up the north wing of a square cloister whose traces can still be found.
After the Reformation the abbey church was neglected and its condition deteriorated for quite some time. In 1646 it is mentioned in a text as "quite in disrepair" and the wealthier churches in the area got a letter from the King, telling them to pay 3 "rigsdaler" towards the repairs.

It's subsequent repairs and the repairs carried out in the beginning of the 20th century have left it looking as authentic as possible and today it functions as a retreat for the elderly.