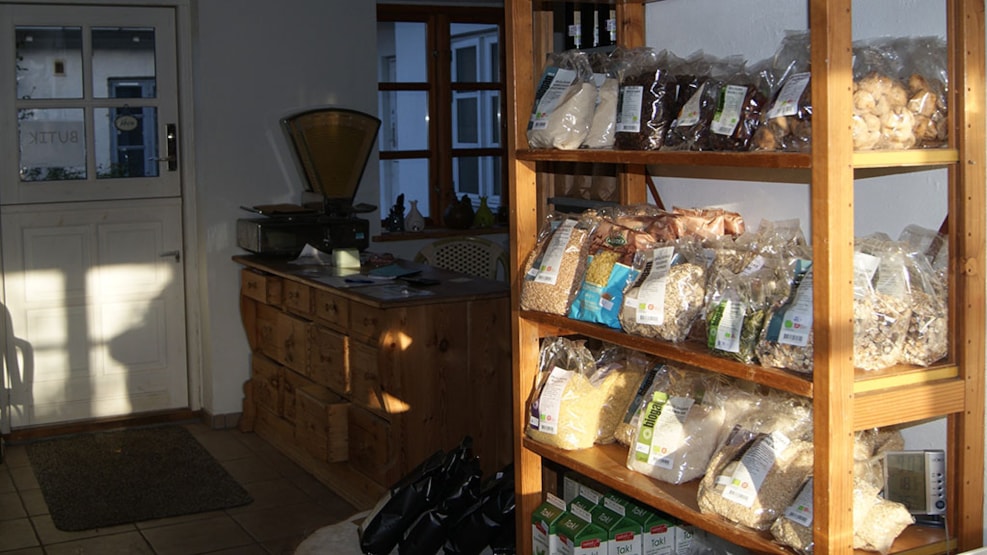 Dreyer's Organic Farm Shop
Dreyers Gårdbutik belongs to a small family farm in Brændekilde in the south of Odense. The farm was bought in 1987 and converted to organic farming in 1992.
The farm shop is open on Thursdays, Fridays and Saturdays. Here you can buy geese and ducks, pork from a mix of Danish Landrace and Duroc, lamb, beef and veal from Hereford cattle, chickens, potatoes, lamb skins and various handicrafts and crafts.