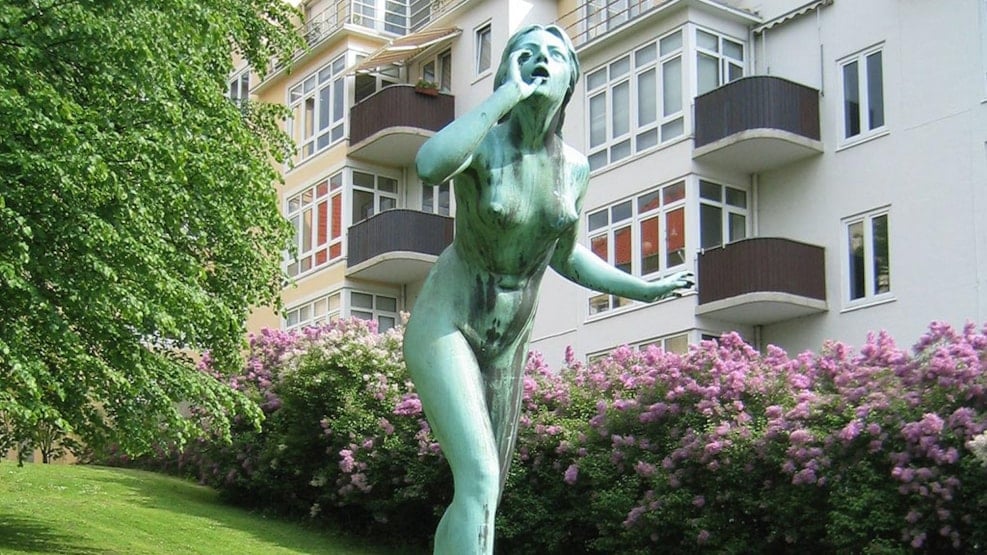 Echo - bronze sculpture
Aksel Hansen's sculpture Echo in the Fairytale Garden depicts the mountain nymph from Greek mythology, who wanders around the forest and calls on her beloved Narcissus while she slowly disappears and in the end is only a voice. Echo is made of bronze in 1888. It was erected in 1932 as the first sculpture in the Fairytale Garden.
Aksel Hansen was a very productive sculptor. He was born in Odense and first studied woodcarving and stonemasonry with his father and then came to the Art Academy in Copenhagen.