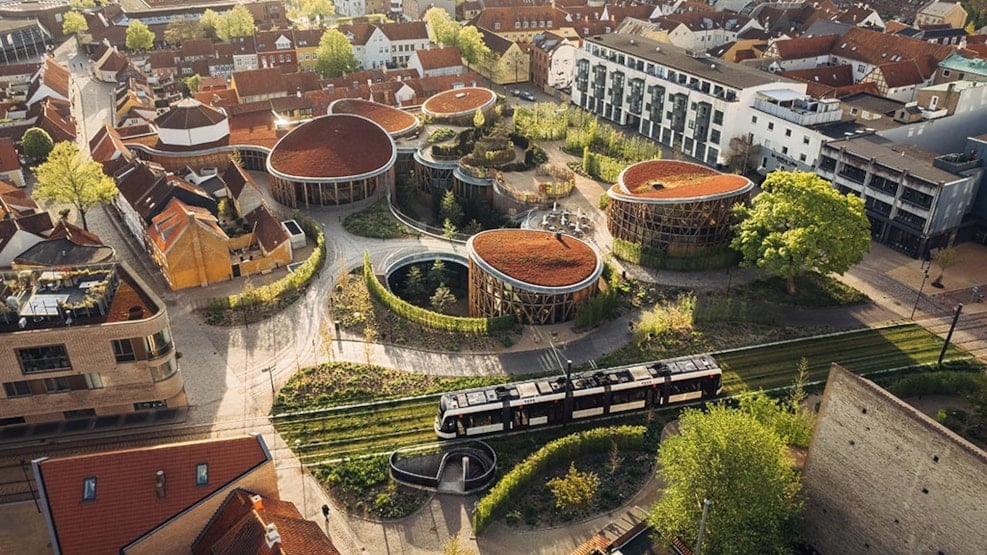 Hans Christian Andersen House
H.C. Andersen's House - a world you thought you knew - Visit the newly built H.C. Andersen House in the historic quarter.
This museum allows you to see new sides of H.C. Andersen's authorship. Here the focus is not on the person Andersen and his story, but rather on the fairy tales he wrote and their voice. The new museum does not talk ABOUT H.C. Andersen, it speaks AS H.C. Andersen. You can get the audio guide in Danish, English and German.
The museum building itself covers an area of 5,600 square meters and houses a children's cultural centre and an underground museum that intertwine with a surrounding magical garden. The little yellow corner house formerly known as H.C. Andersen's birth home will be part of the new museum.
The ambitious museum building was designed by Japanese star architect Kengo Kuma and realized with a crucial donation from A.P. Møller Foundation. Architect Kengo Kuma and his design studio are also behind the new Olympic Stadium in Tokyo.
The content of the museum has been created in collaboration with 12 renowned artists from home and abroad, who together have created an exhibition where architecture, art, design, sound, light and images together give you an experience of meeting Andersen through his works. 
Among the artists are i.a. the Brazilian installation artist Henrique Oliveira, the British puppet maker Andy Gent, the award-winning Danish author Kim Fupz and American Daniel Handler - better known under the author name Lemony Snicket and more. See all the artists here and read more about what each of them has contributed to the new museum.
Access to H.C. Andersens Hus is only guaranteed with a dated online ticket, which you can buy at hcandersenshus.dk. On the day of the visit, the ticket provides access to both the H.C. Andersens House and H.C. Andersen's childhood home.