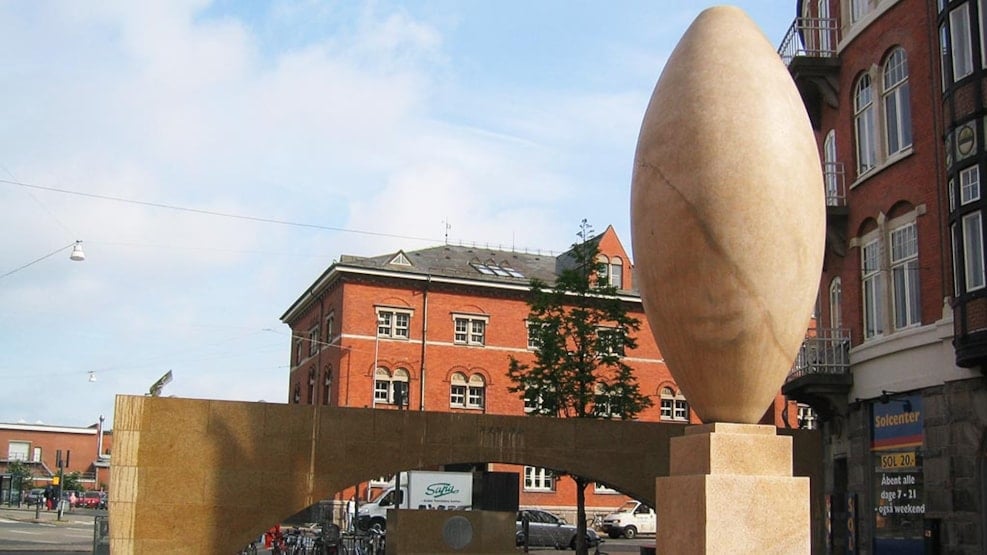 Hermes (Merchant God)
The work was created by Professor Mogens Møller. His inspiration was the street and its history. A piece of Viking jewelry that was found in Kongensgade was enlarged and placed on the sphinx, who is the street guardian (sitting under the arch).

The sculpture's main character is Hermes, who is god of trade, and what could be more appropriate for a commercial street?