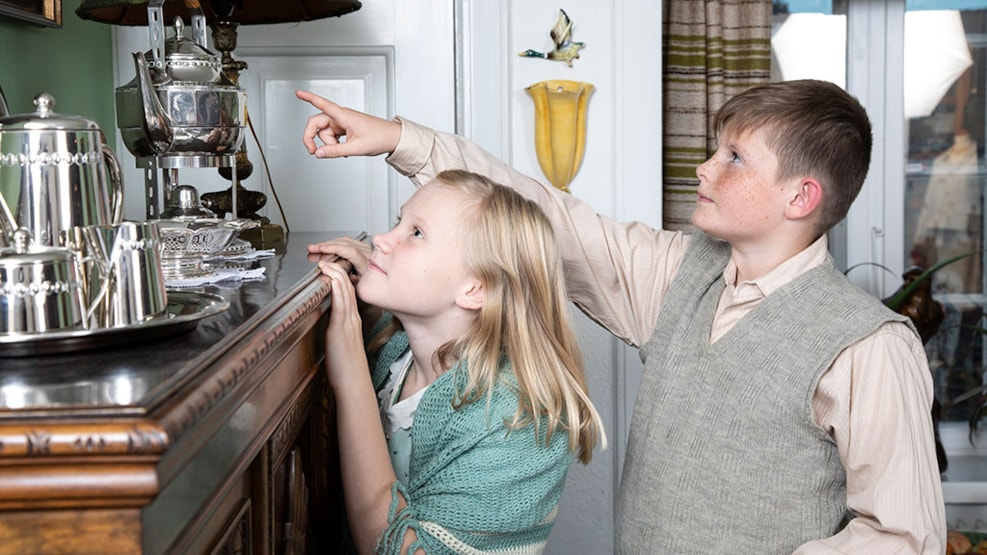 Museum of Everyday Life in the 20th Century
Museum Tidens Samling is a museum, showcasing everyday fashion, design and interior design in the 20th century. Here are two exhibitions, the permanent and a special exhibit.
In the permanent exhibition, you will find 9 living rooms decorated according to their decade from 1900 to 1990. You are welcome to explore, open the drawers, play the records, read the weekly magazines and try on the clothes. The exhibition gives a clear impression of how fast development went in the last century.

The special exhibition focuses on a specific topic and has in the past dealt with themes like party clothes, being young in the 60s, table setting, children's clothes through time, Daells Varehus (iconic Danish department store) and much more.

Once you have explored the exhibition, you end up in the small café, where you, among other things, can order red soda and chocolate biscuit cake (they also have tea and coffee).