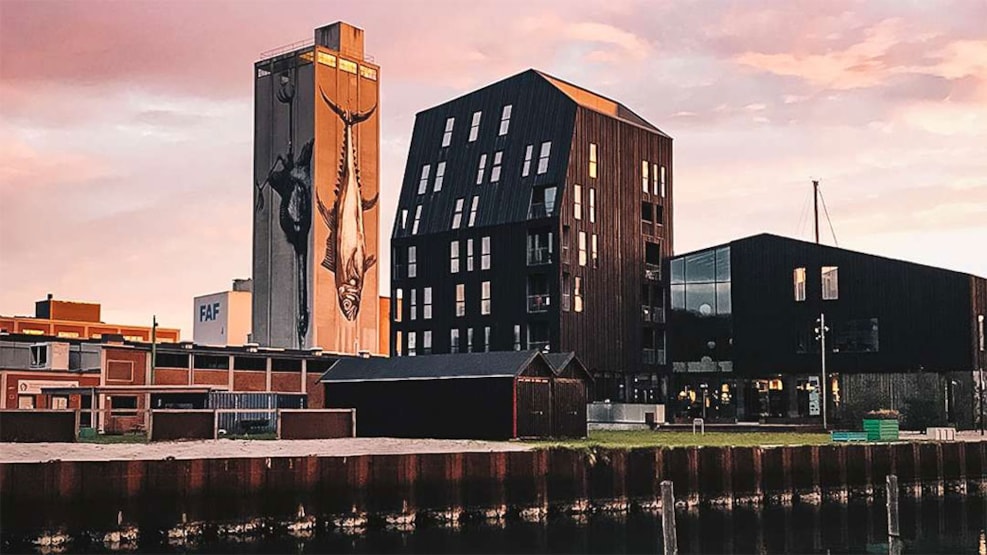 North Atlantic House
Culture, food and experiences
The ground floor of Nordatlantisk Hus is the heart of the house, where everyone is welcome. Here, Nordatlantisk Hus offers cultural experiences with North Atlantic artists, exhibitions about and from the North Atlantic countries, lectures, etc. Here you will also find Restaurant Nordatlanten, the house's critically acclaimed restaurant overlooking the water and harbour, and the house shop with design, clothing and jewellery from the North Atlantic countries.
The Greenlandic House, conferences and parties
On the 1st floor is the Greenlandic House in Odense. On the same floor you will find conference and banqueting rooms that can be rented through Restaurant Nordatlanten. They are equipped with the necessary AV equipment and have a beautiful view of the harbour and water.
North Atlantic Associations
The Faroese, Greenlandic and Icelandic associations in Odense have premises on the 2nd floor. Here, the associations have access to rooms where they can cultivate their traditions, culture and community through activities such as choir, dance, handicrafts, dining and celebrating national holidays.