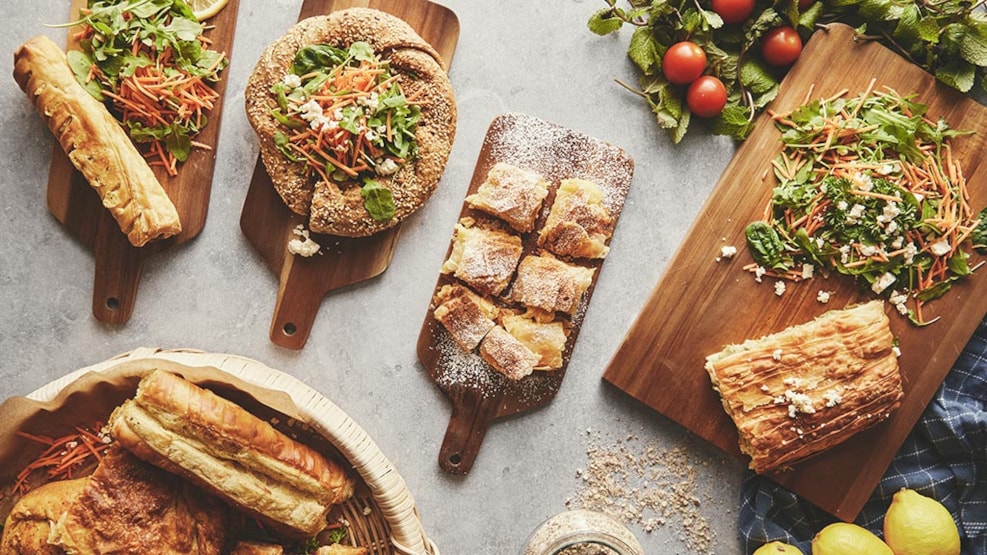 The Pie Project
The Pie Project is a Mediterranean micro-bakery located in Vintapperstræde, in one of the cosiest spots of Odense. Greek and Italian tastes blend in a unique offer of Mediterranean pies, Coffee and new freshly baked delicacies every day!
Perfect at any hour of the day for some delicious food and good vibes!
The Pie Project started from an idea, which was developed during a conversation approximately one year ago (around October 2020). Me (Gianmarco, from Italy) and my partner (Tonia, from Greece) were discussing how our food traditions are loved around the world, and how every time we were telling somebody here in Denmark where we are from, the immediate reaction is always: "Oh! I've been there and I love your food!". Moreover, we both share an entrepreneurial mindset and having our own business it's been a goal for both.
We ended up connecting these dots and started to brainstorm about our common interests in order to develop a unique concept in a city like Odense. We both had prior experiences in the food market, and we knew we could make it work.
Our goal is to combine Italian and Greek tradition for pies and food in general in a unique concept, that aims to recall the cosiness and warmth of a Mediterranean grandma's kitchen, but with a funky touch! For this reason we strive to deliver the best experience to our customers every single time.
The choice of pies as core products is not random. Tonia and I soon realised that although pies are an important piece of our food tradition, Mediterranean pies are not really popular in Denmark. So we thought it could be a good idea to introduce them to the people here! We import the pies from Greece, from carefully selected local producers that manufacture the pies on our request, with authentic Greek ingredients.
Moreover, we bake new pies, tarts and a lot more every day combining Greek and Italian recipes, that can be enjoyed with a good cup of tea with Greek saffron or an intense Italian coffee.