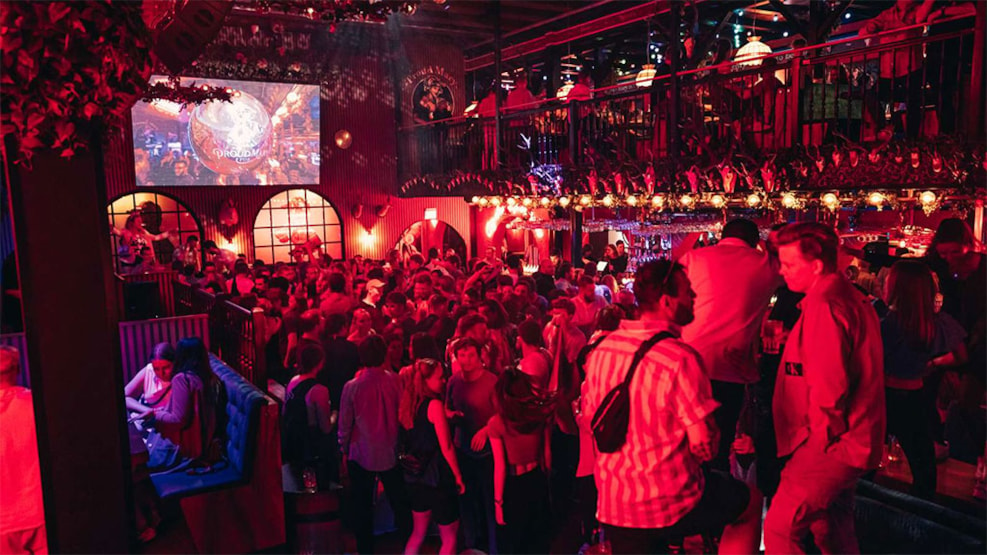 Proud Mary Pub Odense
In the spring of 2023, REKUM's popular concept Proud Mary opened in Odense, and since opening day it has been more or less full house for arguably one of Odense's biggest parties every weekend, both in terms of square metres and number of guests.
Visit Proud Mary in Odense and enjoy a full-day experience in the historic building that used to house the legendary pedestrianised city centre venue Arkaden. Are you looking for a party in the heart of Odense? Or are you looking for an after-work beer with friends, colleagues or family? Proud Mary solves most of your needs for a beer or cocktail from early afternoon to the early hours of the morning.
850 guests at peak times and over 1250 m2 party rooms attract people of all ages to watch sports on the big screen, take part in quizzes, enjoy live music, have a beer with friends or party until dawn.
An extraordinary effort has been made to create that special English pub atmosphere combined with the comfort of American sports bars.
The audience ranges in age from 22 years and upwards and invites you to dine with music, cosy up over a beer, delicious cocktails at the bar and a dance floor that says 'two of spades'.