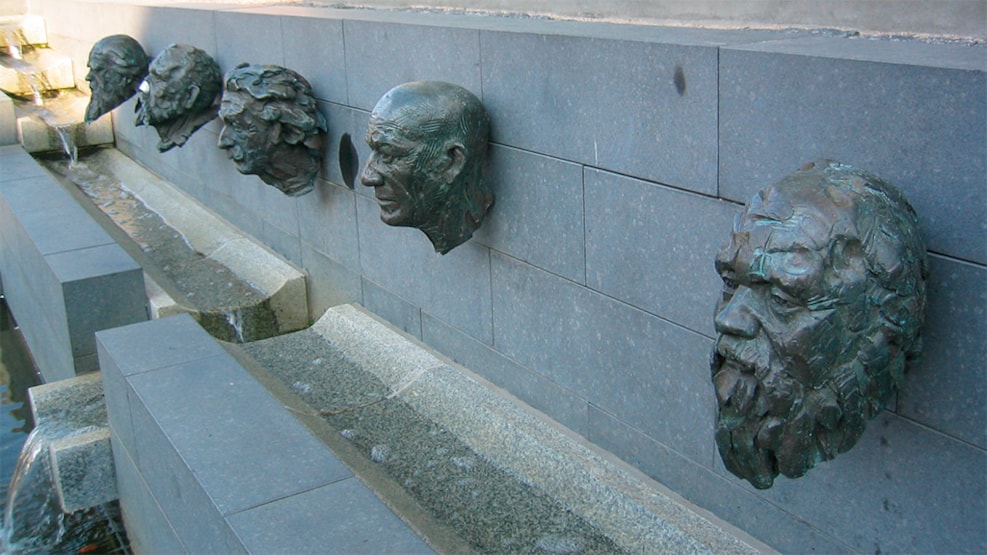 Rosenbæk Karréen, decoration
The sculpture consists of 5 bronze heads depicting Pablo Picasso, Albert Einstein, Thycho Brahe, Sokrates and Darwin.

On your way through the Rosenbæk Passage from Brandts you get 4 clues that will help you guess the identity of the 5 bronze heads.

The sculpture itself is an integrated part of the fountain placed where the recreated Rosenbæk brook ends.