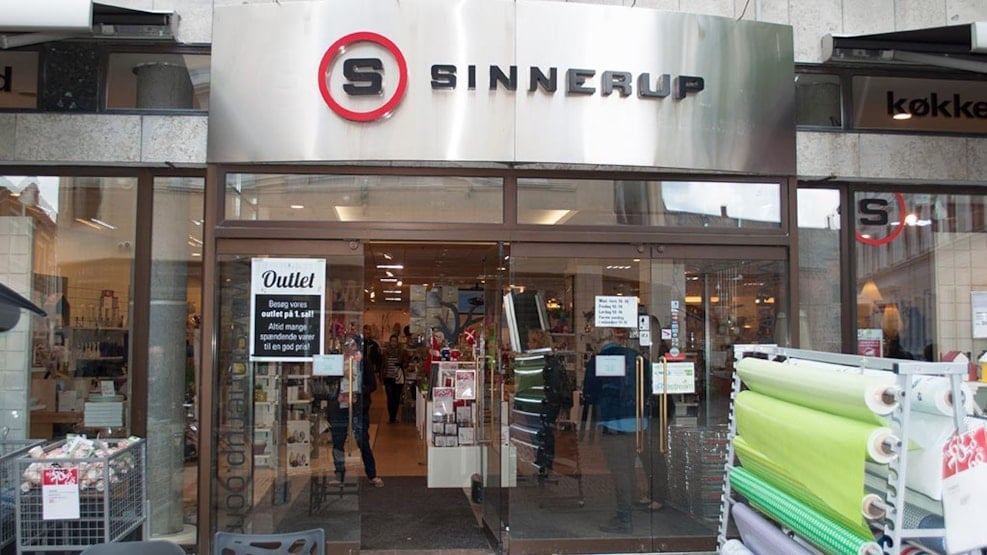 Sinnerup Odense - Home and lifestyle
At Sinnerup you'll find everything you need for interior design: on the ground floor you'll find vases, candlesticks, cushions, mirrors, flower pots and much more. At the back of the store you'll find a small children's department and on the other side you can shop for trendy women's clothing.
On the first floor there is a large kitchen section with baking supplies, pots, pans, kitchen appliances, cutlery and plates. This is also where you'll find furniture and home textiles such as tablecloths, towels, throws and more. There's even room for a small garden furniture section.
You'll find the store in the shopping street Vestergade, close to the City Hall and right next to Magasin.