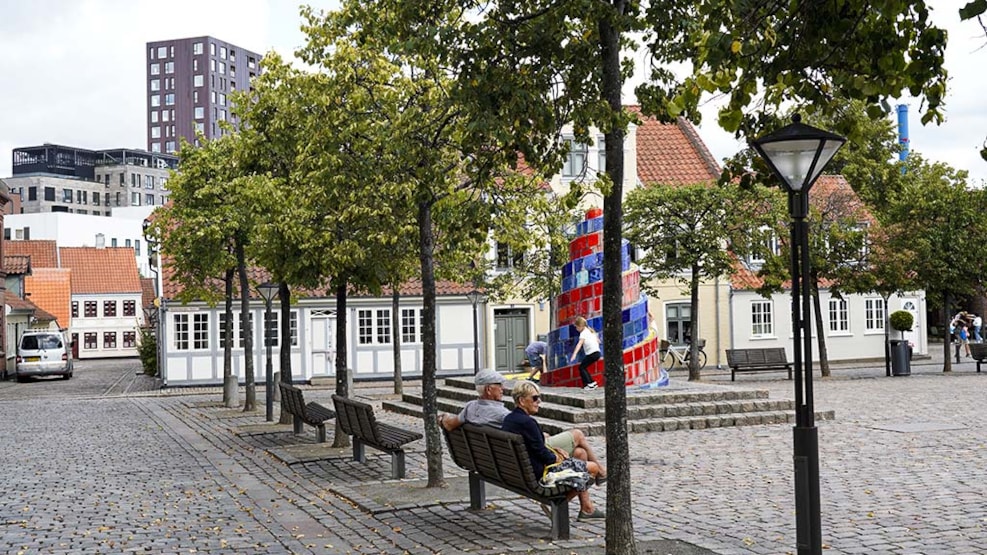 Sortebrødre Torv (Blackfriars Square)
Blackfriar's Square is situated in the centre of Odense, right in the middle of the old part of the city and every Wednesday and Saturday it hosts a produce market with vegetables, flowers, eggs, fish, cheese and more.
The name stems back from the 12. - 13. century when the Dominican (Blackfriar) monks started building a monastery in the Eastern part of town. During the reformation, the monastery was transferred to the Franciscan monks, who already had a monastery in the city and they left the building to decay. Parts of it were used as building materials elsewhere and during the 17th century it completely disappeared. 
Later the square hosted Denmark's first theatre outside Copenhagen - Odense Comediehus - and this is where a young Hans Christian Andersen had his debut on the stage as an extra in a play.