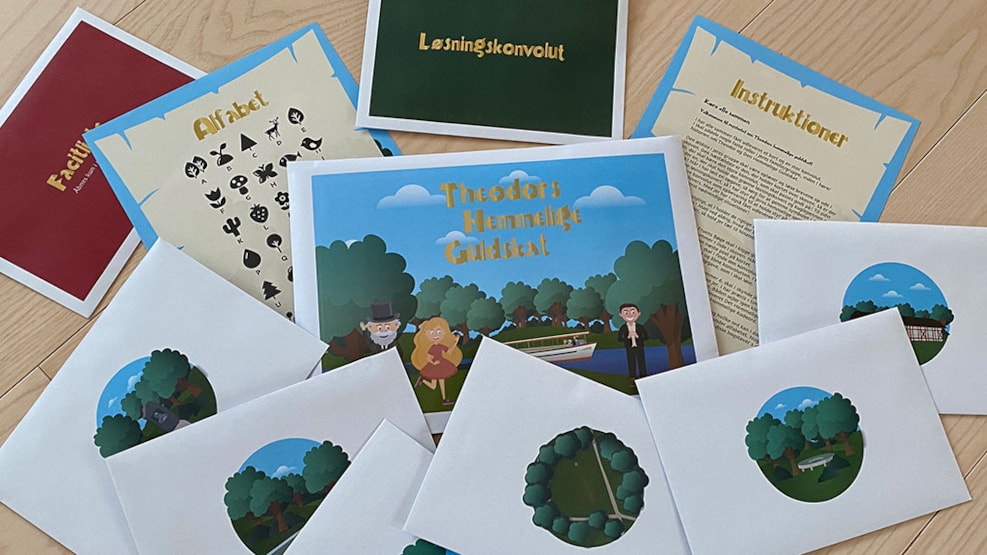 Theodor's Secret Treasure
Fun Activity for the Whole Family

Go on a river cruise and hear the story of Theodor Schiøtz, who many years ago hid a gold treasure in Odense. Theodor's great-great-granddaughter has to protect the treasure, but she needs help as Greedy Gorm has heard about the treasure and wants to steal it. That is where you come in.

Treasure hunting on Odense River

Enjoy the river cruise all the way out to Fruens Bøge where you have 1 hour to solve the puzzles and break the code before you sail back to the city centre. The activities are not difficult, so even the youngest can join. If you solve all the puzzles the children get a small prize.