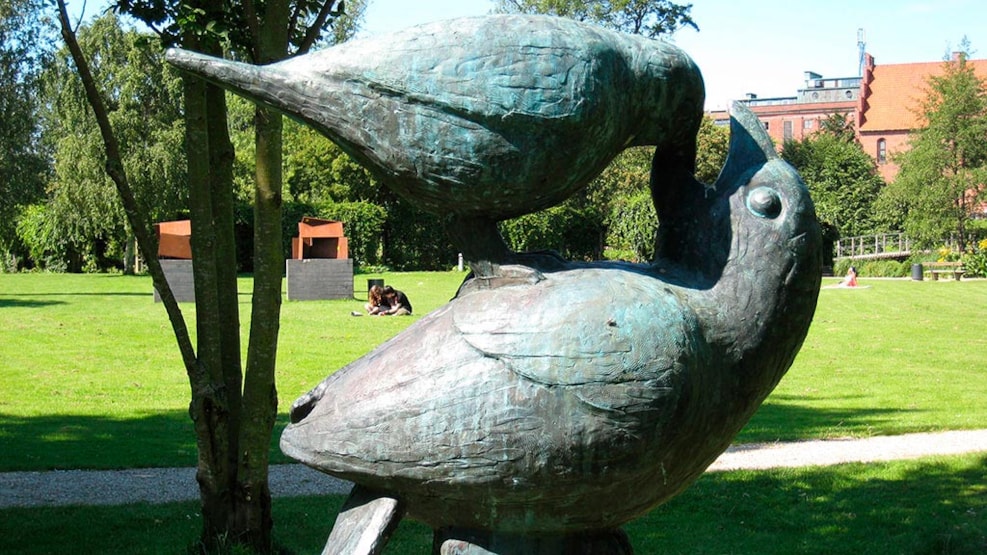 Young Cuckoo - sculpture
The sculpture depicts a cuckoo chick being fed on by a bird the same size as itself. Cuckoos lay their eggs in other birds' nests and when the cuckoo hatches, it throws the other birds out of the nest. Depending on which bird has been given the task of raising the cuckoo chick, the chick can sometimes grow larger than the parent birds.
This bronze sculpture was bought for the Sculptures in Eventyrhaven (H.C. Andersen Garden) in 1963. You can see a copy in front of the library in Valby.