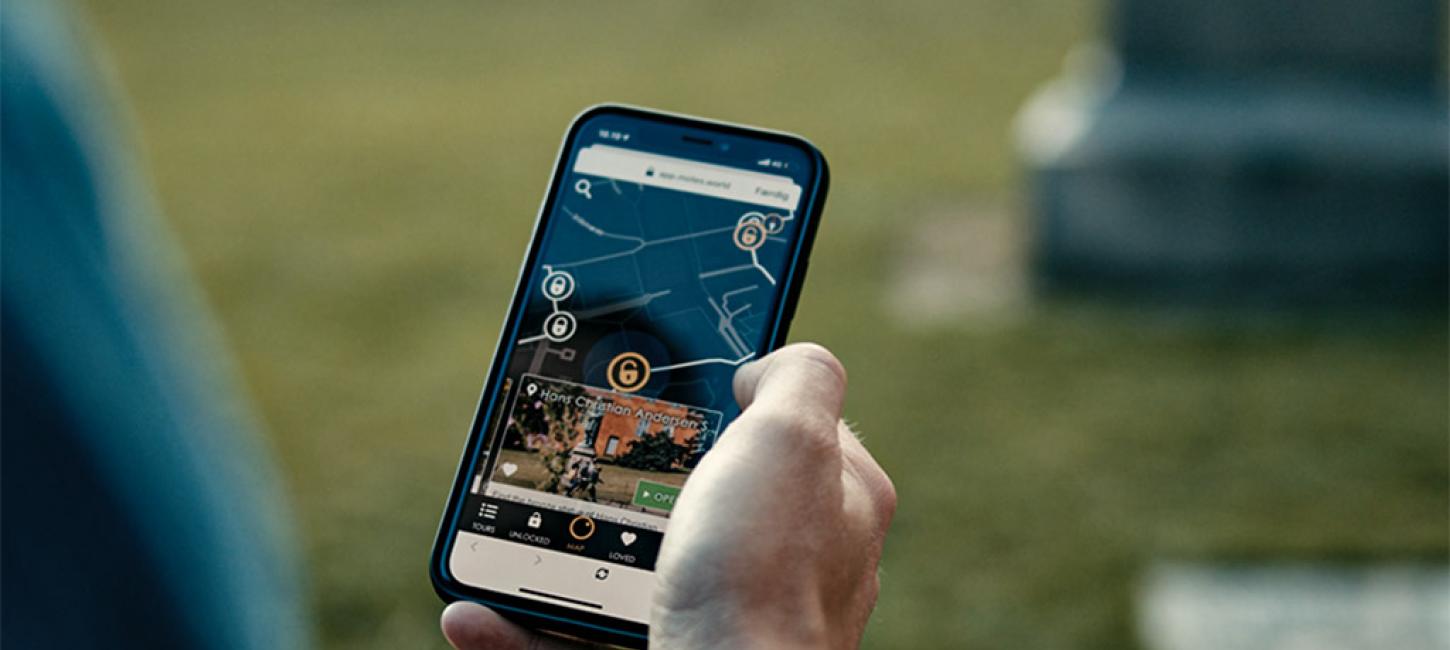 Digital Guided Tours and more
Try our free web app on your mobile when you visit Odense. Get access to lots of quality content, including two guided city walks and some lists that make it easier to find e.g. restaurants with vegetarian and vegan food or the best family attractions. We hope, you have a great visit!
The web app Storyhunt makes it possible for you to explore Odense at your own pace, at the same time as you learn more about the city and experience new sides of Denmark's greenest city. With various routes that include a trip in Hans Christian Andersen's footsteps and a list of the city's most Instagram-friendly spots, there is something for everyone.
Here's how you do it

Start by going to Storyhunt.dk/Odense and select your trip. You can also click on one of the tours above. Each route consists of several points, also called "motes", each of which contains a story about exactly where you are. Then check out the tour on a map and get directions to the nearest point/start point. It is necessary to have Bluetooth turned on for the map function.
When you get close enough to the next mote, you can unlock it by holding your finger over it for a few seconds, and you will experience a story in the form of audio, video, images or text concerning each place on the route. Then you are guided with the help of the map to the route's 'next' point, and eventually, you are guided through all the discoveries and experiences your digital city walk entails. Embark on one of the routes and experience some of Odense's fantastic places!
In H.C. Andersen's footsteps
Instagrammable places
Fairytale sculptures

Enjoy!