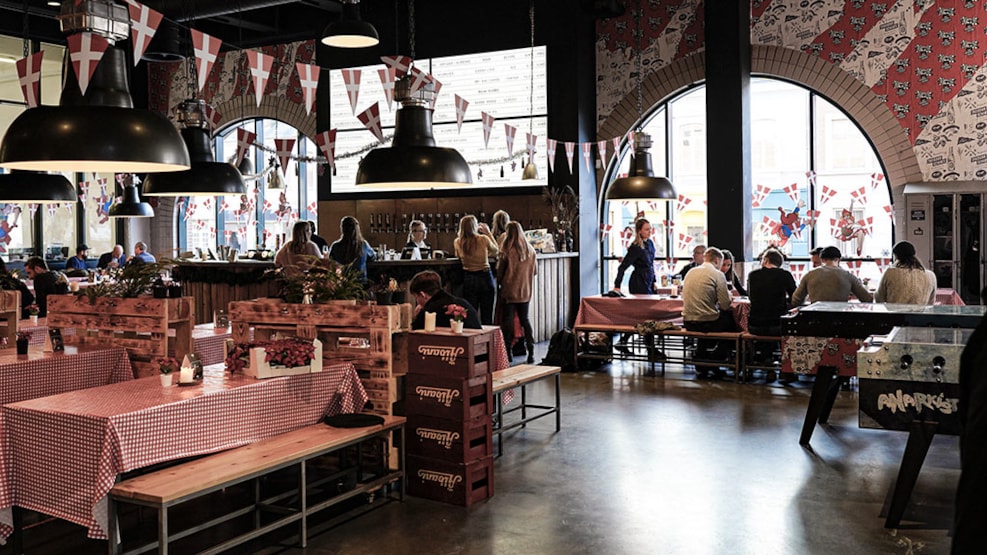 Anarkist - Meeting Place
Anarchist is located in the historic premises of Albani Brewery, overlooking the microbrewery. Meetings and conferences can be held here in the rustic setting.
Anarchist is a different and special location, with 160 years of brewing history in the luggage, and where the atmosphere is informal and cosy. It is located in the centre of Odense, with easy parking within a short walking distance.
We have one large meeting room complete with AV equipment, projectors, microphones and a big screen. It is possible to dine in the room next door.
We can organize the meeting to suit your needs and wishes, also outside our standard opening hours.
Our priority is to make sure you have a great day with good service in a special setting.