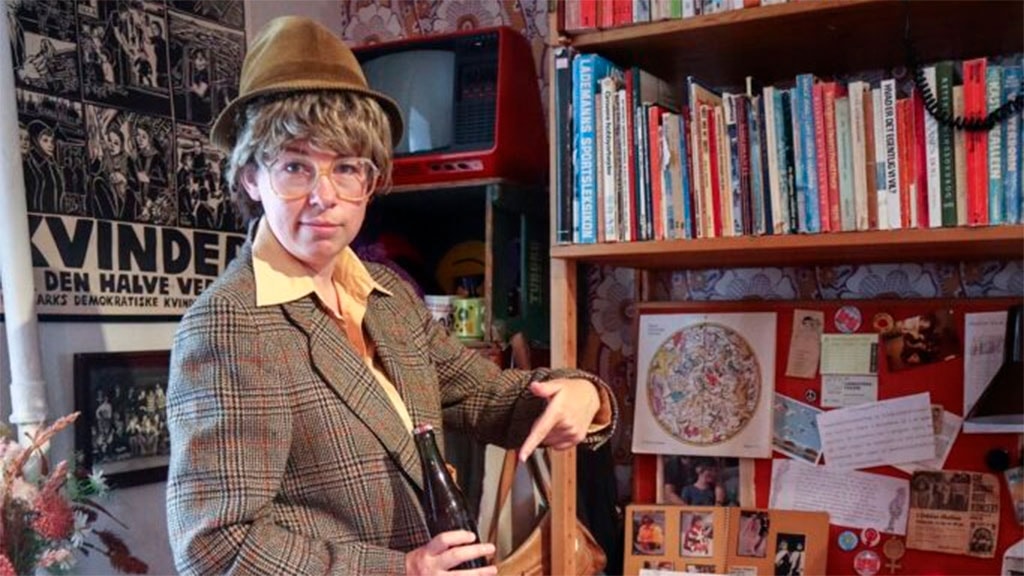 Autumn Holiday Activities at Tidens Samling
DRESS UP IN THE NEAR PAST
During the autumn holidays, there are plenty of opportunities to visit the museum's dressing up area. Children, parents and grandparents can dress up in clothes, wigs, hats and accessories from different time periods in the 20th century.
Look forward to trying on Grandma's floral dress, great - grandfather's colourful tie, sister's pastel-coloured 1980s set - along with the creped wig, of course - or little brother's red mail jacket.
THE LADIES IN THE LIVING ROOMS
True to tradition, you can go back to the recent past when the ladies welcome you inside the nostalgic living rooms. In selected decades and dressed in period clothes, the ladies tell vividly about the time when great-grandma was young, granny was a child, and your father wasn't even born. Experience "the good old days" and use all your senses when you can touch the past and get close to your own story. The Ladies in the Living Rooms can be found Monday to Thursday during the autumn holidays from 11-15.