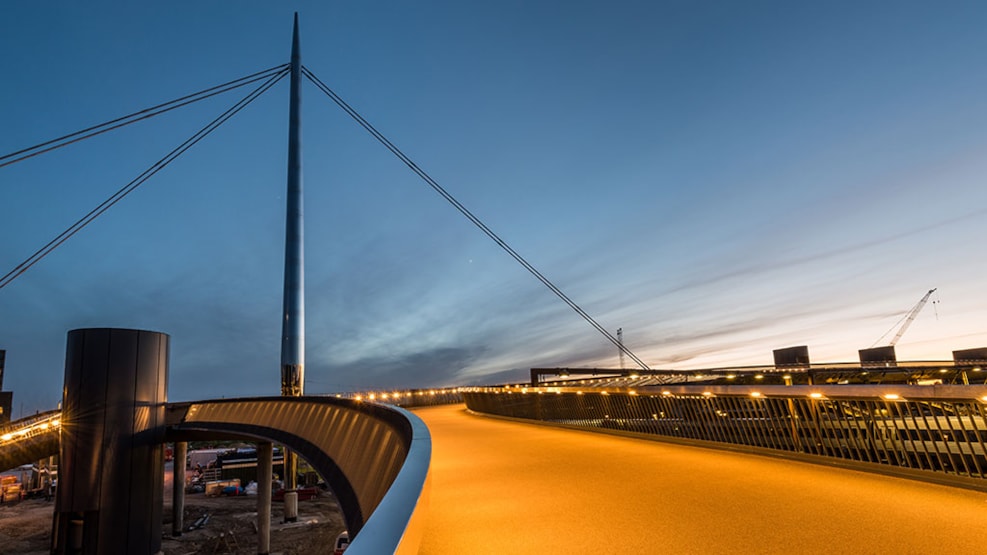 Byens Bro (City Bridge)
The path bridge across the railway tracks was designed by the architects Gottlieb Paludan Architects, who won a design competition in 2012. The bridge is very beautiful and impressive, especially at night because of the many lights.
The name - The City's Bridge - was also found via a competition and was suggested by the locals.