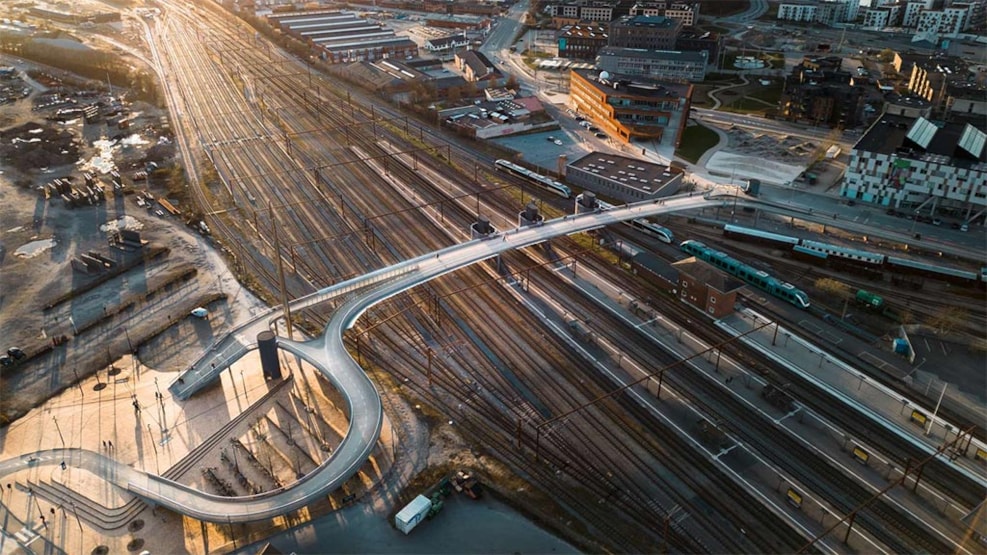 Byens Bro (City Bridge)
Byens Bro (The City Bridge) is a bridge for people on foot and by bike that want to cross the railway tracks at Odense Railway Station and the purpose of the bridge is to better connect the harbour area and the city centre for cyclists and pedestrians. Opened in May 2015, the bridge is 135 metres long and runs from Østre Stationsvej to VUC in Kottesgade. On the way, you cross 15 railway tracks and from the bridge there is access to three of the station's platforms via lift and stairs.
The footbridge over the railway tracks was designed by Gottlieb Paludan Architects, who won the competition to design it in 2012. The bridge is beautiful and impressive, especially in the dark with lights on.
The name Byens Bro (The City Bridge) was chosen through a competition with more than 1300 local participants.