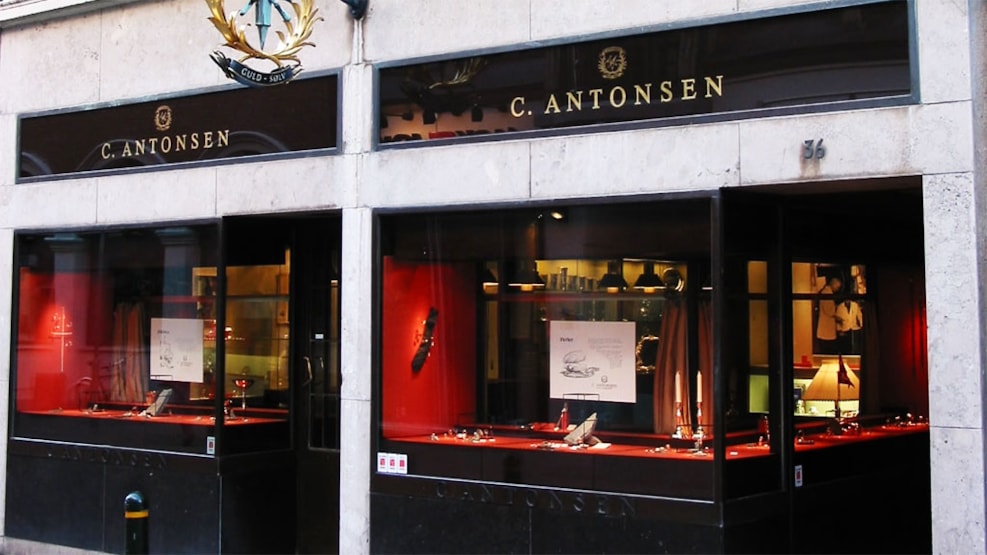 C. Antonsen Gold and Silver Smith
Antonsen is a goldsmith and silversmith in the true sense of the word, and the best traditions of craftsmanship are upheld in the workshop. The shop has been operating in Vestergade since 1914 and since then three generations have left their mark on the style and selection.
At C. Antonsen you can buy exquisite and valuable jewellery in Antonsen's own design - or you can design your own unique pieces.