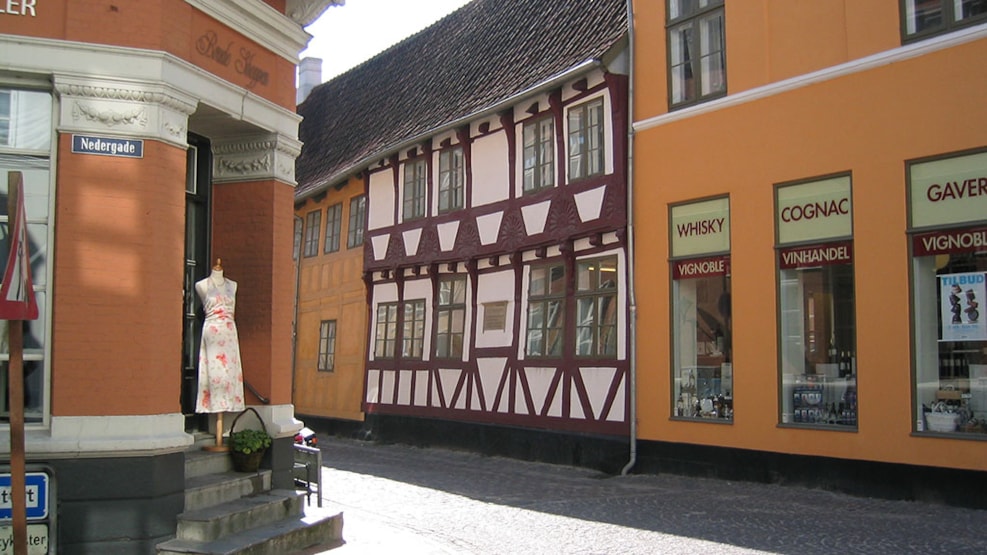 The Charity School - historical building
In Paaskestraede you will find the old charity school (Fattigskole). On a memorial tablet on the wall, you can read that this is where the town's famous poet, Hans Christian Andersen, attended school. 

The building dates back to 1570 and was built in a typical renaissance style with rosettes and other interesting details. The charity school is part of a four wing complex containing two original merchant's houses.