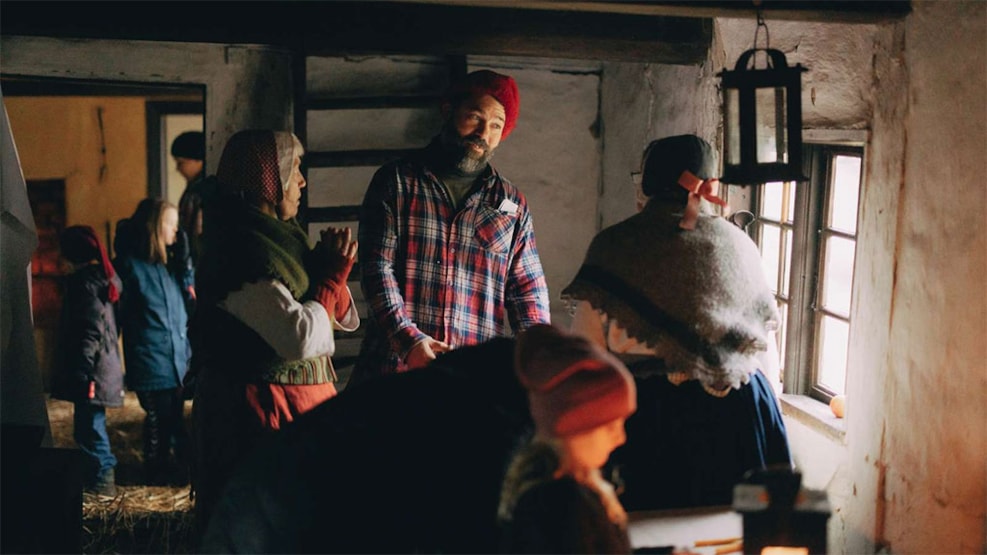 Christmas in the Funen Village
For the first two weekends in December, the Funen Village in Odense invites you to celebrate Christmas in the spirit of the historic museum.
Here you can celebrate Christmas the old-fashioned way and explore the backstage of the Advent calendar tv-series "The Secret of the Christmas Heart", which has been filmed in the surroundings of the open-air museum.
Historical Christmas traditions
Christmas in the Funen Village is not Christmas as you know it, but the old Christmas that was the precursor to the Christmas traditions we have today. It was the Christmas that signalled that the winter solstice had arrived and the bright times were coming. Guests can take part in lots of activities such as making their own wax candle, tasting beer with a stick and discovering what a kale tree is.