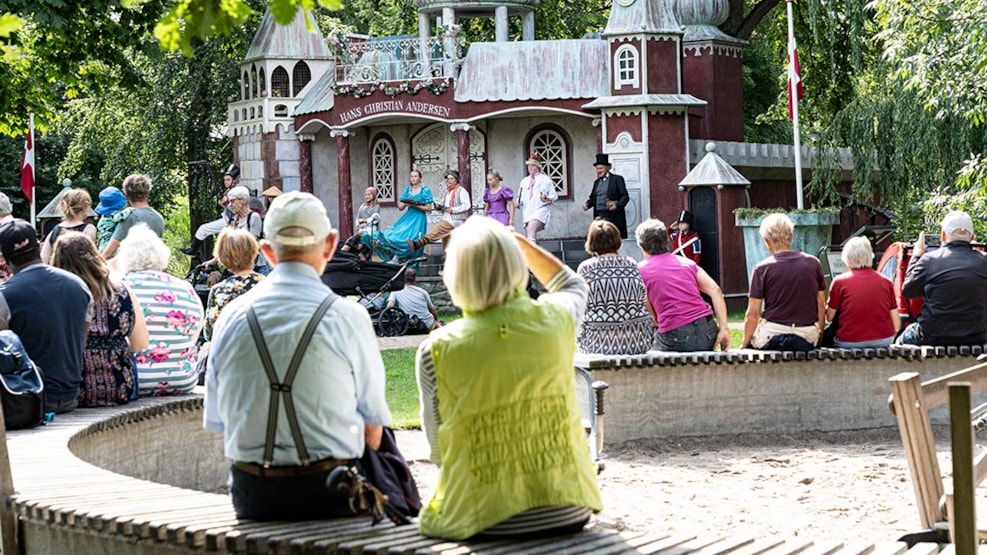 Classical Music and Fairy Tales
Classical music and storytelling have become a tradition and you can experience them every Wednesday during the period. The music and the storytelling change every Wednesday, so there is always something new to experience.
Young, trained classical chamber musicians play classical music and Torben Iversen reads wonderful little fairy tales. All this takes place on the small stage in the Eventyrhaven. It's atmospheric and unpretentious - in the middle of the greenery - and the café is open! That's for sure! And it's magical!