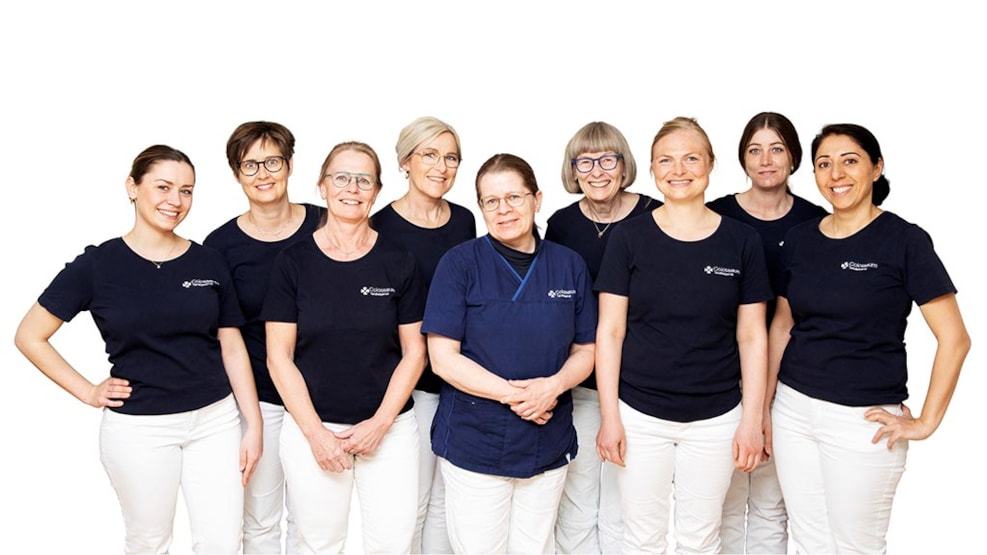 Colosseum Dentists in Odense
Welcome to Colosseum Dentists in Kongensgade Odense
Our beautiful and modern clinic is centrally located in Odense, with its entrance facing the city's cosy pedestrian street. The clinic has the latest equipment, and we use the latest technology, so you are always guaranteed the best possible treatment.
At Colosseum Tandlægerne, we believe that it should be pleasant to visit the dentist and that our patients feel safe with us. The clinic's dentists take the necessary time to make every client comfortable, like in the case of patients who fear dentists.
The staff at Colosseum Dentists are regularly offered further training and keep up to date with the latest knowledge in the field. You will receive treatment from very skilled dentists, who perform both common dental treatments as well as the more complicated treatments.
In addition to our love of teeth, our hearts beat for charity. We work with local charitable initiatives, and are owned by a company that gives all financial proceeds each year to the Jacobs Foundation, which supports equality for children worldwide. In addition, Colosseum Denmark is the main sponsor of Dental Health Without Borders.
If you are a tourist and need to see a dentist, you are always welcome to contact us at +45 6611 6701.
We look forward to welcoming you to the clinic in Kongensgade.