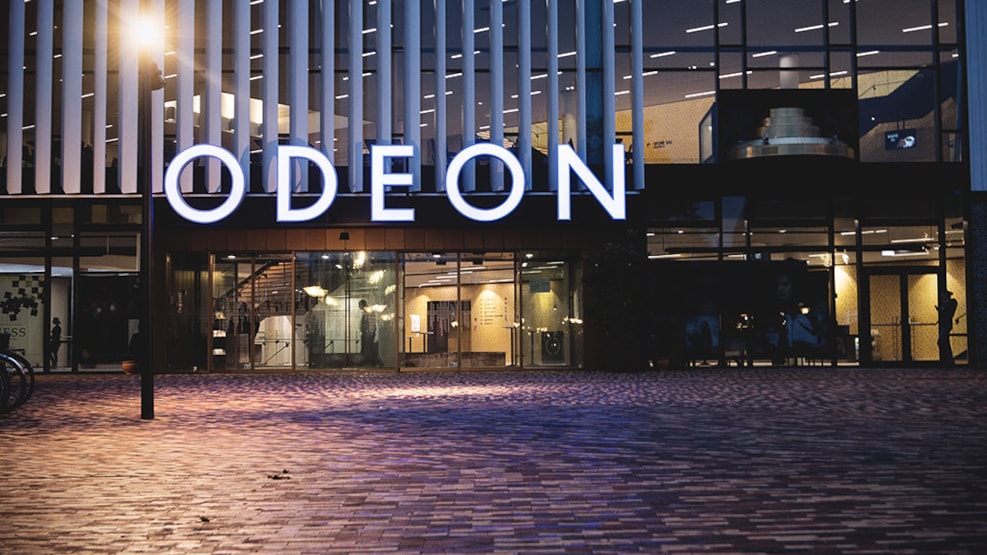 Green Experience
Comwell H.C. Andersen - Meeting Place
WELCOME TO COMWELL H.C. ANDERSEN ODENSE
Now you can experience our well-known brand, good management and well-developed concepts in Denmark's 3rd largest city.
COMWELL ODEON is a diverse music, theatre and conference venue and among the largest meeting and event venues in Denmark
ODEON offers a diverse programme, and you can experience everything from pop/rock concerts, theatre, comedy, musicals, lectures and ballet. ODEON is a house in motion with the ambition that even more Danes can get great experiences up close.
ODEON includes four stages, a supermarket, two educational institutions, 157 meeting rooms, student accommodation and a basement car park. In addition, the building has Odense Koncerthus as a neighbour on the site.
ODEON's Great Hall hosts performances, shows and concerts. It is also possible to book the Great Hall for larger conferences, meetings and parties. The hall is built so that it can be converted from accommodating approximately 1,700 seats distributed over the floor, grandstand, 1st balcony and 2nd balcony to accommodating standing concert performances for more than 2,500 audience members.
In the lower foyer, you will find the City Stage. The City Stage is the place where we come together for shared experiences. This is the home of the Sangklubben - and the ODEON Rhythmic Choir. Events on the City Stage are generally free to attend, so feel free to turn up.
ODEON is also home to the Odense branch of the Southern Denmark Academy of Music, with around 150 students studying classical or rhythmic music. The Conservatory's Concert Hall in ODEON is suitable for lectures and concerts. The stage is large enough for a small symphony/chamber orchestra with 198 seats. Access to the hall is from both the ground floor, including wheelchair access, and from the upper foyer on the first floor.
2017 also saw the opening of a brand new theatre hall, which complements Odense Theatre's other venues in Odense. The theatre hall, which has versatile stage and set options, can accommodate approximately 250 guests and presents a broad programme each season consisting of guest plays, school performances, Christmas performances and longer productions.
All events on ODEON's various stages can be found in the ODEON calendar at: https://odeonodense.dk/kalender.
Dining at the ODEON
On the premises, you will also find three dining venues worth a visit in connection with your event at ODEON.
Café ODEON Social is one of three dining venues in ODEON. The café exudes a relaxed atmosphere and cosy fellowship. Whether you need a quiet and bright setting for your morning coffee, a central meeting place for your study group or an informal meeting, the café staff are on hand to make your visit pleasant.
Restaurant Schiøtz, located on the first floor of ODEON, offers a complete experience with a delicious dinner before your event in the house. The restaurant sets high standards for the quality of its ingredients and sustainability. On all evenings when there is a cultural event at ODEON, you can order a 3-course concert menu that will satisfy even the most discerning palate.
You can also head over to our neighbour on the site, Comwell H.C. Andersen Odense, and visit Restaurant Hans Christian.
Restaurant Hans Christian is a place where cosiness and good food are paramount, and the opinion of our guests is highly valued. The chef offers good food from Funen ingredients inspired by Danish traditions. Delicious starters, various main courses and sweet desserts are served.