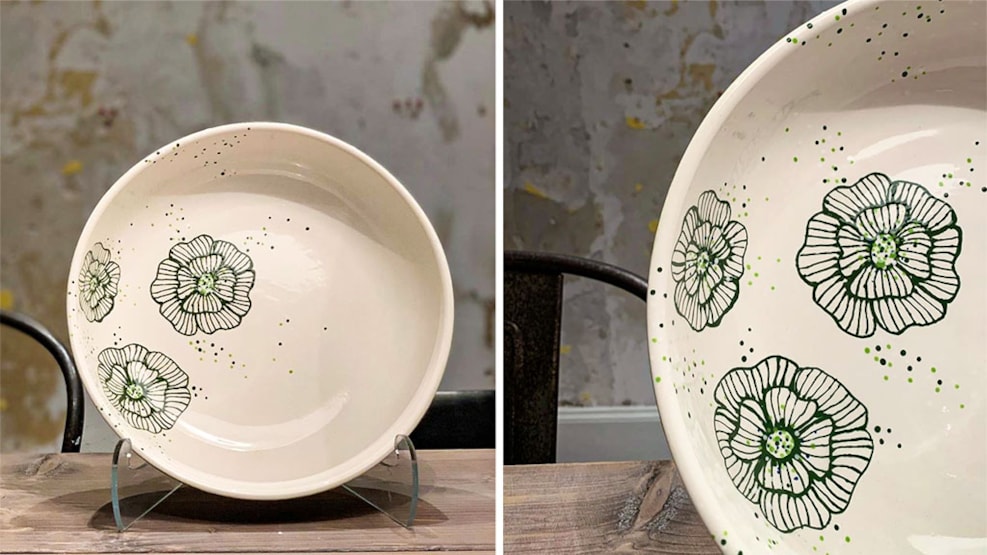 Creative Space - creative café
Creative Space is a creative café where you can enjoy a cup of coffee or something else while decorating a piece of ceramic of your choice.
The Concept
Creative Space is a unique café where you can enjoy a cup of coffee or other delicacies while painting on ceramics. The concept is simple; first, you choose a piece of their Italian ceramics, then you choose colours and texture, and then you get to be creative. You can paint whatever you want, in whatever colours you want - the only limit is your imagination! Once you're done with the creative phase, your ceramic will be fired, and a week later, you can pick it up and see the finished result.
The Staff and the Ceramics
At Creative Spaces, you will also find the friendly staff who are always ready to help you. If you have not been to the creative café before, you will get an introduction to the whole concept. The staff is always ready to give you tips and ideas on what to paint. Before the intro, you will need to choose a piece of ceramic to paint on, and there are many different ones! You can choose between mugs or cups such as an espresso cup, a mermaid mug and other fun and beautiful mugs. You can also choose from many different and beautiful bowls, dishes, vases, jugs and many other types of ceramics.
An activity for everyone
Creative Space is for all ages, whether you're already creative or want to try it out. With all the different types of ceramics and paints, you will never run out of options to choose from. When you buy a piece of ceramics, it includes materials, paint, glazing and firing. In addition to visiting and sitting in the creative café, you can also pick up materials and be creative at home. You just order takeaway and choose a piece of ceramic, three colours and some brushes or other materials. The next day you can pick it up at the shop and unleash your creativity at home!