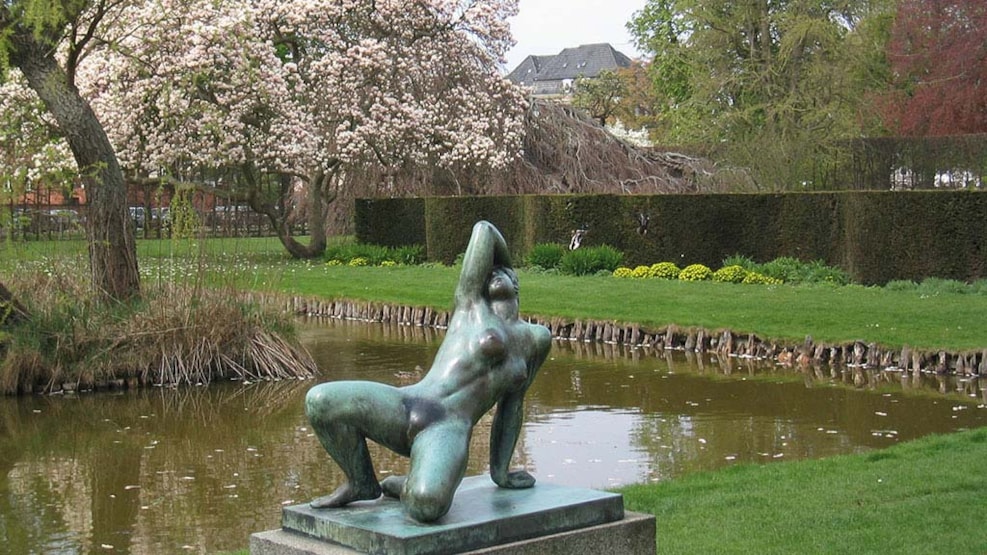 Danaë - bronze sculpture
The 'Danae' you can see now is the second cast of the sculpture donated to Odense by the Ny Carlsberg-fund. The first Danae was made of cement in 1928.

The second one was made of bronze and donated in 1965. It was placed in the Fairy Tale Garden until 1984 where it was moved to Kongens Have - the park by the city castle.