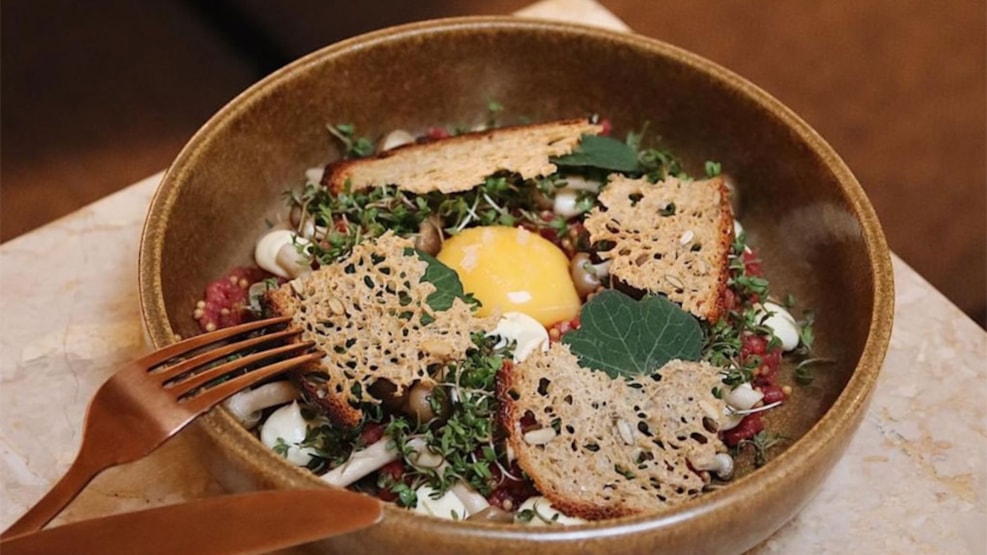 Drewsens Odense Livsstil & Spisehus
Drewsens Spisehus is a mixture of a café and restaurant - hence the name. As something unique in Odense, they further combine their café / restaurant with a showroom and shop for Bang and Olufsen, and they call themselves an experience house on three floors. The location means that when the weather cooperates, you can enjoy your food at Flakhaven with a view of Odense Cathedral and City Hall.
Drewsens opens for morning and lunch, so you can grab a little late morning coffee, brunch and lunch in one place. Their food concept is shared food. The dishes are served in nice bowls so that everyone around the table can arrange their own plate with whatever they want. Simple and a little different from other restaurants.
On the menu you will find goods from i.a. Albani, Søren Stiller's coffee, Sigurd Muller wine, Østjysk vin, Emeyu Te, Bie's Bryggeri and Nordisk Kombucha.