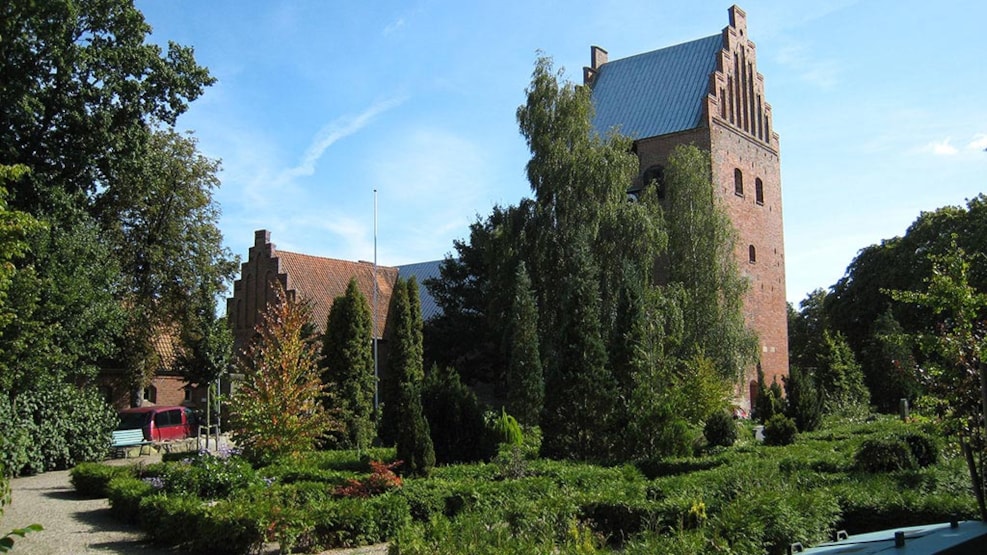 Fraugde Church, village church
Fraugde Kirke is an impressive village church that belonged to the manorhouse Fraugdegaard in the 17th century, meaning it belonged to the famous Danish bishop and psalmist Thomas Kingo.

The interior is predominantly from the Renaissance including a beautiful memorial plaque for Thomas Kingo and his wife. The church also contains several sepulchral monuments, among others commemorating some of the nobles from Hollufgaard, the nearby manorhouse.

The church yard also houses the grave of the popular Danish writer Morten Korch.