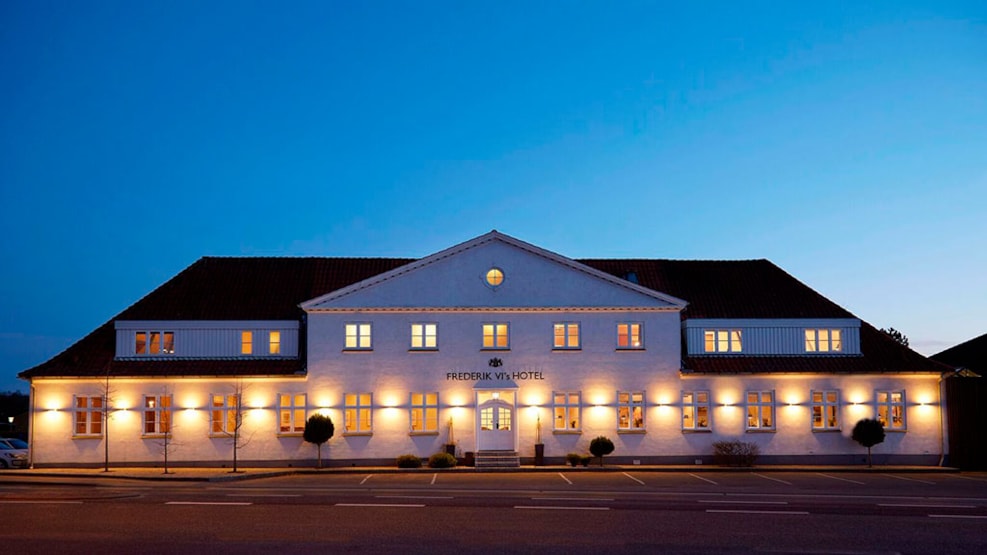 Green Experience
Frederik VI´s Hotel - Meeting Place
Conferences in the middle of Denmark Frederik VI's Hotel is located in the middle of Funen, close to Odense and close to the motorway. We offer 150 free parking spaces, have our own large park and are close to Hole Skov (forest).
We offer plenty of opportunities for eg team building, group work and outdoor social events. The hotel bar inspires social intercourse, with billiards, pool, darts, table tennis and table football.
We have a total of 25 meeting rooms, which are distributed around the hotel which means you can hold your meeting / conference in your area. See our virtual tour here
Our kitchen emphasizes seasonal and local ingredients and we focus more and more on sustainable options. And when you are on Funen, you must of course also taste the Funen brunsviger (local speciality - a cake with brown sugar remonce), which you will find on our breakfast table.