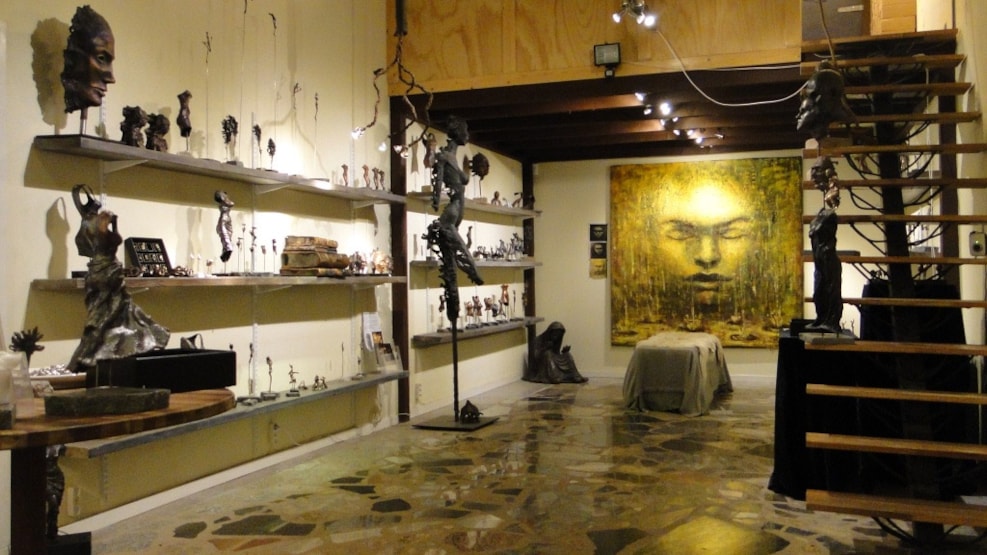 Gallery Galschiøt
ART GALLERY * STORE * ATELIER * SCULPTURE PARK * FREE ENTRANCE
Visit Jens Galschiøt and experience one of Denmark's largest and most spectacular privately owned art workshops. On an area covering 8000 square meters, you can experience a unique place full of sculptures and performance art activities that have been and will be exhibited in every corner of the world, from Mexico to China, from Europe to Kenya.
There are frequent art exhibitions in the park as well as in the gallery; the latter also contains a store offering sculptures and jewellery. In the workshop, Galschiøt works along with the gallery's many employees, modelling everything from the smallest jewellery to sculptures reaching several meters. The models are then cast in bronze at the gallery's own foundry.
Gallery Galschiot also offers its facilities for conferences, meetings, seminars and other events that require a different and unconventional rustic frame.