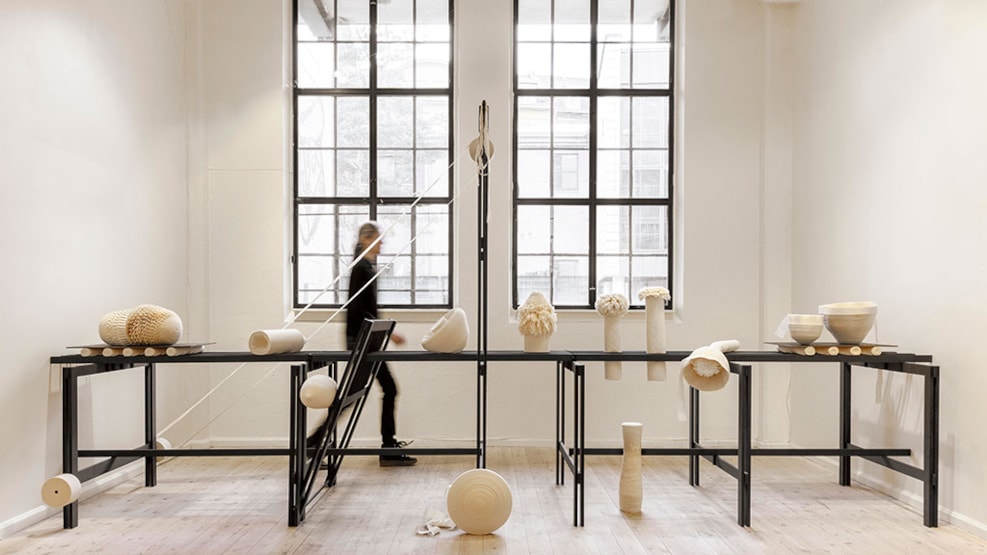 Gallery RUMMET
Galleriet RUMMET is located in the historic halls of the former Brandts Klædefabrik. We exhibit works by Danish craftsmen in the intersection of art and crafts, unique pieces and narrative exhibitions.
We organise 3-5 exhibitions a year with a wide selection of Denmark's recognised craftsmen, both established and emerging.
RUMMET invites you to lectures with the artists so you have the opportunity to get a deeper insight into how an artist works and what the thoughts behind it have been.
RUMMET was founded by Dina Vejling, who since 2005 has run a business and exhibitions of modern Danish handicrafts in Odense. RUMMET is an extension of Dina Vejling's beautiful shop with Danish handicrafts. See much more and find texts and images from all exhibitions on the website gallerirummet.dk and follow RUMMET on instagram 'Dina Vejling'.