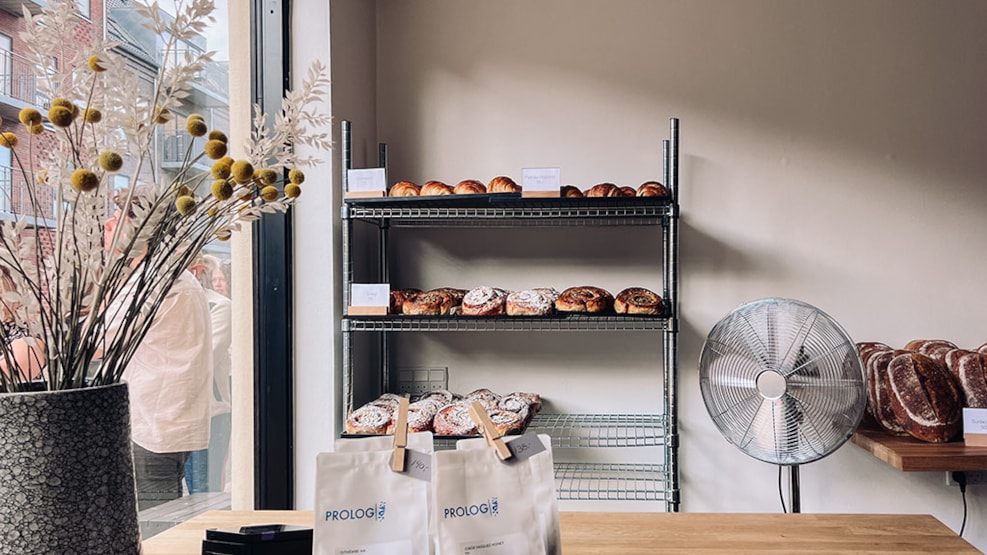 Grain Sour Dough Bakery
Looking for bakery bread in a class of its own? Want to experience a classic Danish baker? Wholemeal spelt bread, croissants and island bread. All baked with sourdough. Maybe you've seen the queue along Vesterbro on your trip around Odense. If not, go for the smell of freshly baked sourdough bread from the newly opened micro bakery Grain Bakery.
Kasper, a former chef, has been a sourdough bread nerd for several years, and his love for handmade quality oozes out of the intimate shop. As he describes it, Vesterbro needed a "neighbourhood sourdough baker" and the neighbourhood has certainly got one. The concept is clear: Small but good! The quality and time spent on each individual piece of baked goods is at the centre of the concept. A micro bakery where the ingredients and ultimately the baked goods are the centre of attention.
If you look around, you will always meet either Kasper or his wife, who run the bakery on the love of good bread. Remember to check their Instagram regularly, where you can see the day's selection - and whether it's already sold out. They've been sold out every day since the bakery opened - and with the amazing start, it's likely to continue in the future.
You'll find Grain Bakery at Vesterbro 25 in the heart of Odense. We keep our fingers crossed that you get one of the coveted pieces of baked goods.