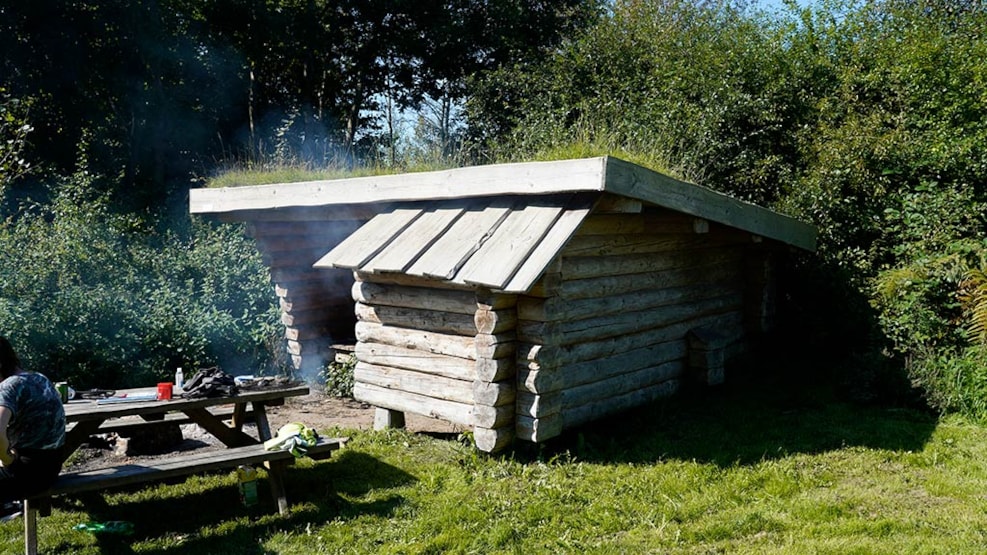 Hiking Hut in Elmelund Forest
In a clearing in the Elmelund Forest you will find a hiking hut complete with a fire ring and wood shed, various play areas and diverse nature. The area is well suited for a night under the stars, private excursions, outdoor life in general and outdoor schooling.
On the website you will find instructions on how to book and how to unlock the lockbox. You will find the entrance to the large parking lot on the right side of Elmelundsvej when you come from Odense and drive south. The shelter is not far from the parking lot.