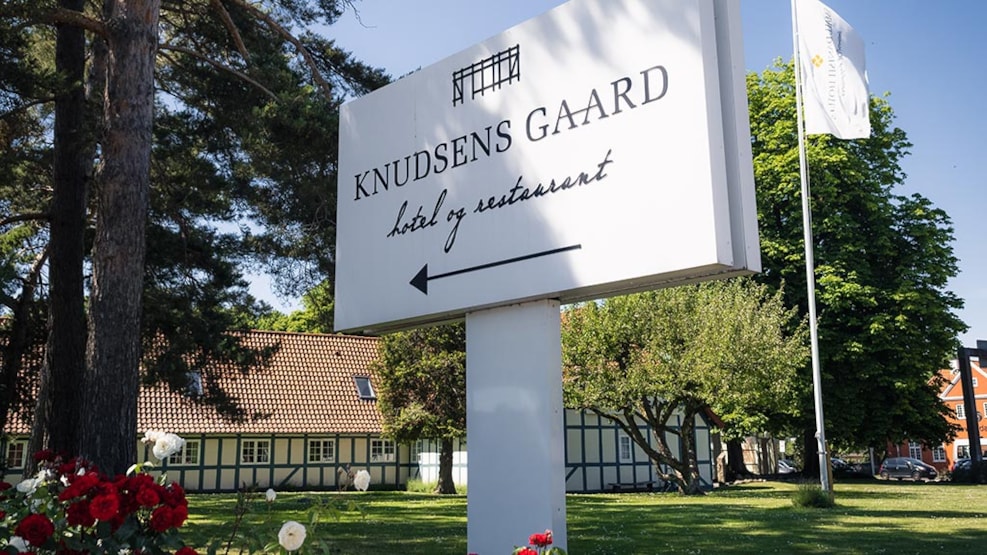 Green Experience
Hotel Knudsens Gaard
The charming 4-star Hotel Knudsens Gaard is a rare combination of idyllic rural and modern comfort with half-timbering, cobblestones, style and elegance. The hotel is located in a lovely garden in the outskirts of Odense city center, and with easy access from the gateways of Odense and E20.

The half-timbered buildings make a charming frame around the court yard of the hotel, and the buildings are carefully renovated throughout the years, with respect for the historical background of the hotel.
The hotel offers guests a calm and cozy atmosphere with excellent options for relaxation. Enjoy the rural surroundings with a stroll in the beautiful gardens, or read a good book under one of the many fruit trees.

Hotel Knudsens Gaard in Odense emphasizes personal service, high quality and peaceful atmosphere.
Guests have our full attention, and can enjoy a relaxing stay in green surroundings. The rooms have a homely feeling, and the restaurant delivers great culinary experiences.
Here you not only receive high level of service and comfort, you also get a unique hotel experience that exudes history.