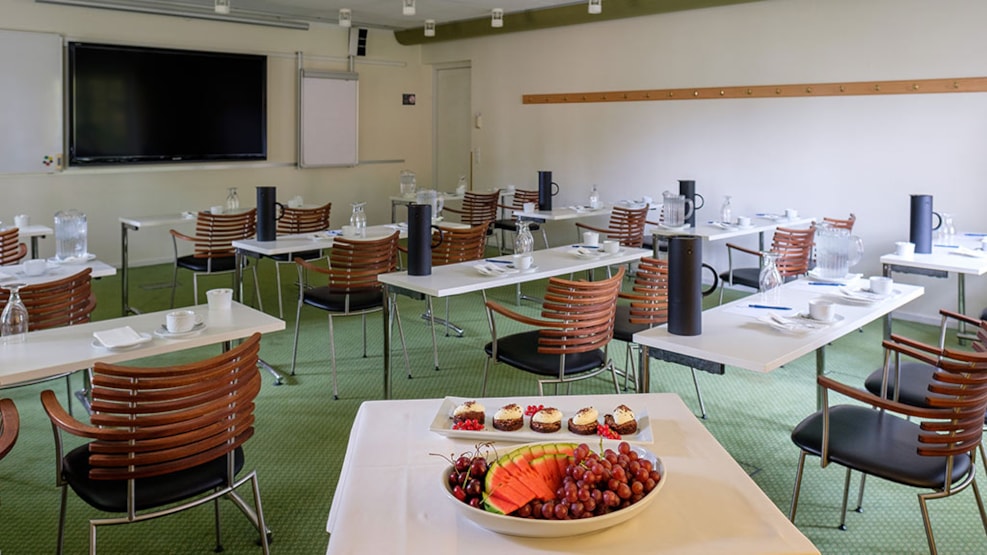 Green Experience
Hotel Knudsens Gaard - Meeting Place
When the atmosphere matters...
The charming 4-star Hotel Knudsens Gaard offers meetings and conferences in cosy rooms and with a focus on delicious food.
The hotel is a rare combination of rural idyll and modern comfort with half-timbered buildings, cobblestones, style and elegance. The hotel is surrounded by a beautiful garden on the outskirts of Odense city centre. With this location in the middle of Odense and the middle of Denmark, and with the easy access from Odense's access roads and the E20, Knudsens Gaard is the perfect place to meet.
The 4 cosy meeting rooms have a unique style and offer standard AV equipment, including projector and flipchart, and there are always blocks and pens available.
Our various meeting packages can be tailored to exactly suit your wishes.
Hotel Knudsens Gaard emphasizes personal service, high quality and a peaceful atmosphere. Our full attention is on our guests so that the chair and participants of the meeting can focus completely on the content of the meeting.