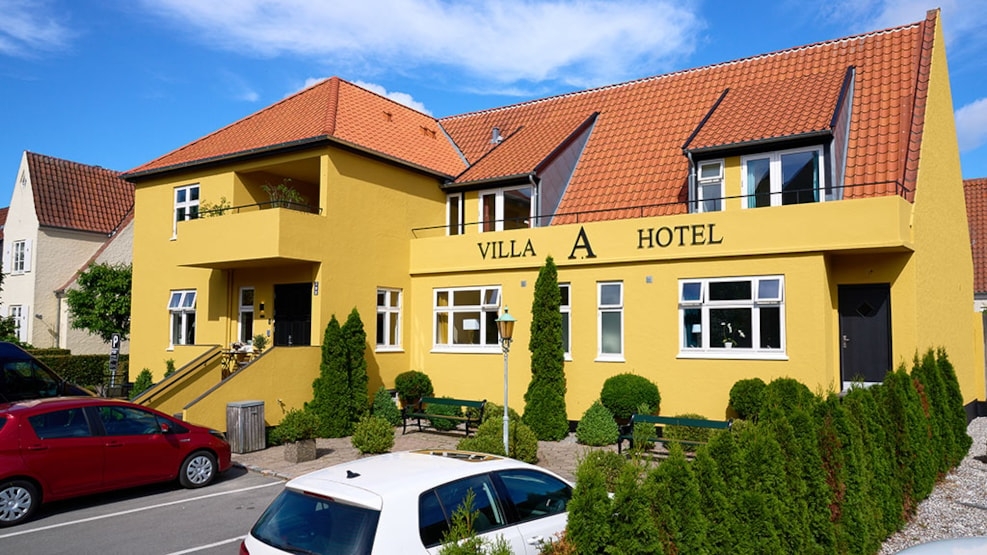 Hotel Villa A
Villa A is a small hotel filled with atmosphere in the center of Odense. The hotel offers 15 individually decorated rooms, each designed to create a home away from home experience for its guests. Situated in the tranquil and historic Gerthasminde area, Villa A is conveniently located next to Ansgar Park.
Guests can unwind in the cozy courtyard, savoring a glass of wine or a coffee, before embarking on their exploration of the numerous restaurants and cafes in Odense. The hotel's surroundings boast several art museums and galleries, and within a two-minute walk, guests can find tour boats that navigate the picturesque Odense River, meandering through private gardens, the Odense Zoo, and showcasing some of the city's most enchanting areas.
As guests of Villa A, visitors are provided with amenities such as breakfast, an electric charging station for their vehicles, complimentary parking, and free Wi-Fi. If assistance or local information is required during their stay, the hotel staff is more than willing to provide their support.