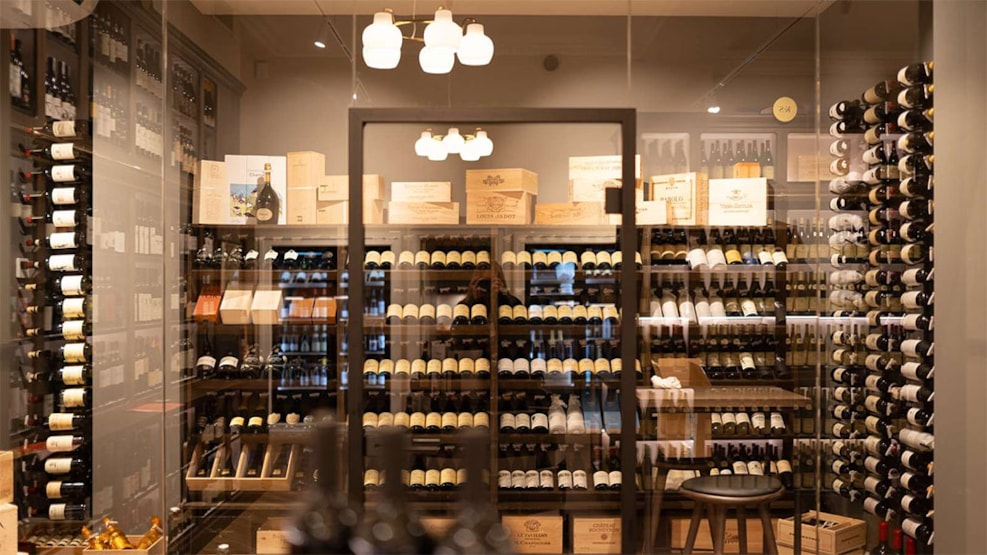 Kjær & Sommerfeldt Wine Bar
From cool cash to tasty grapes The beautiful old building at Fisketorvet has been revitalized with Kjær & Sommerfeldt's latest establishment, offering a unique wine experience that includes a wine shop, wine bar, and tastings catering to both wine connoisseurs and those who are simply curious about wine.
The historic white building located at Fisketorvet 8 has a rich history, previously serving as a bank since the mid-1800s. Now, it will become Funen's coziest and most charming wine shop. Drawing inspiration from its predecessors at Gammel Mønt 4 in Copenhagen and Skovvejen in Aarhus, the Funen experience center combines a wine shop with a wine bar, providing a variety of exciting tastings every month, featuring everything from Champagne and Burgundy to American cult wines.