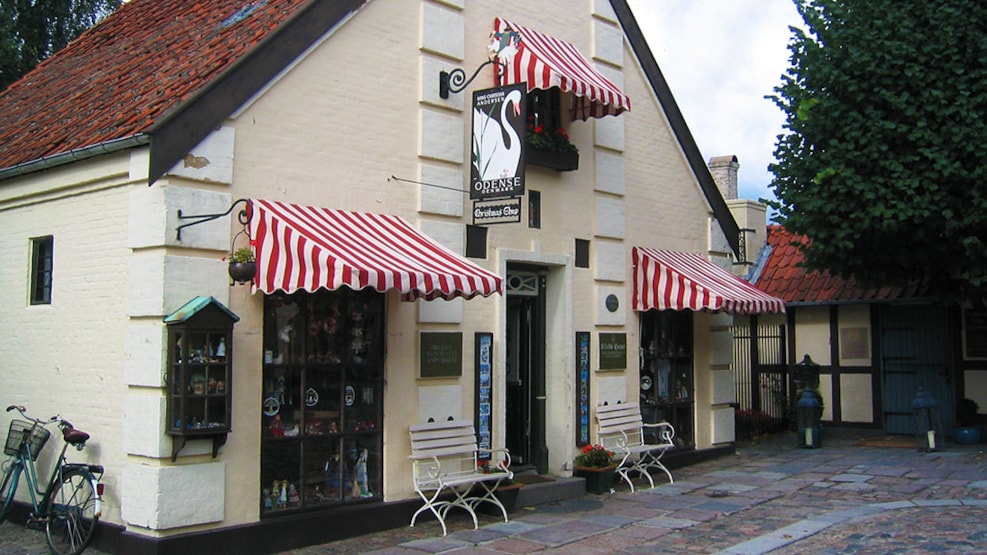 Klods Hans - Arts and Crafts
Here in the historic center of Odense you find Klods Hans, Funen´s and one of Denmark's oldest tourist shops. The house is several hundred years old, beautifully kept and renovated outside as well as inside, where antique furniture and lamps are used for display.

The choice is varied, from cards, magnets, spoons and key rings to Danish ceramic, amber jewelry and glasswork, paper cuttings, T- shirts, and a permanent Christmas show room with typical Danish decorations.