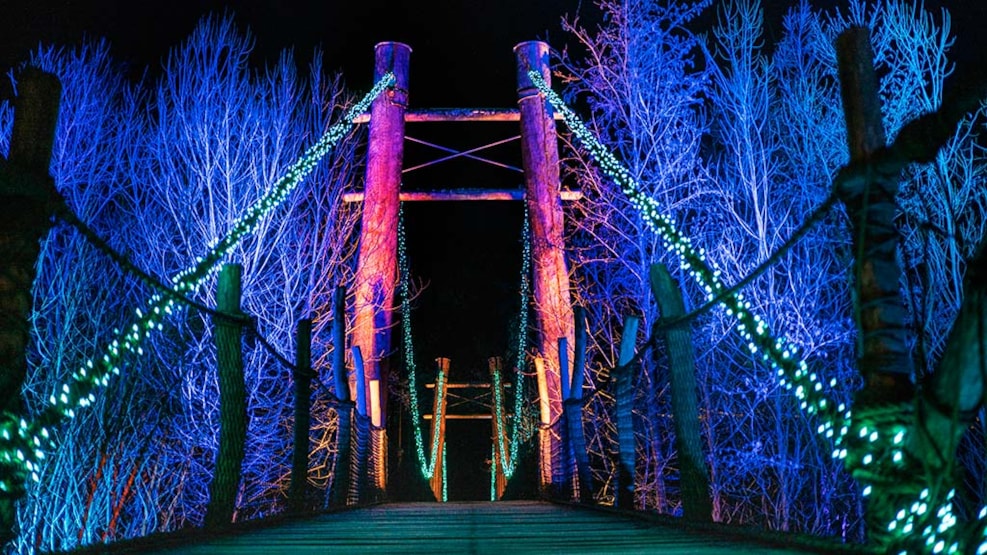 Light Installations in Odense ZOO
Every Saturday in February, the zoo is once again transformed into an explosion of light and colour when our popular Light Nights return.
This year's theme is Norse mythology, so you can look forward to seeing real gods and, not least, divine light installations. This year's light trail takes you through ZOO, based on the seven days of the week that the Norse gods have named here in the Nordic countries. 
Take your family and friends under your arm and enjoy a divine winter evening in ZOO when we open the gates to "Valhalla".