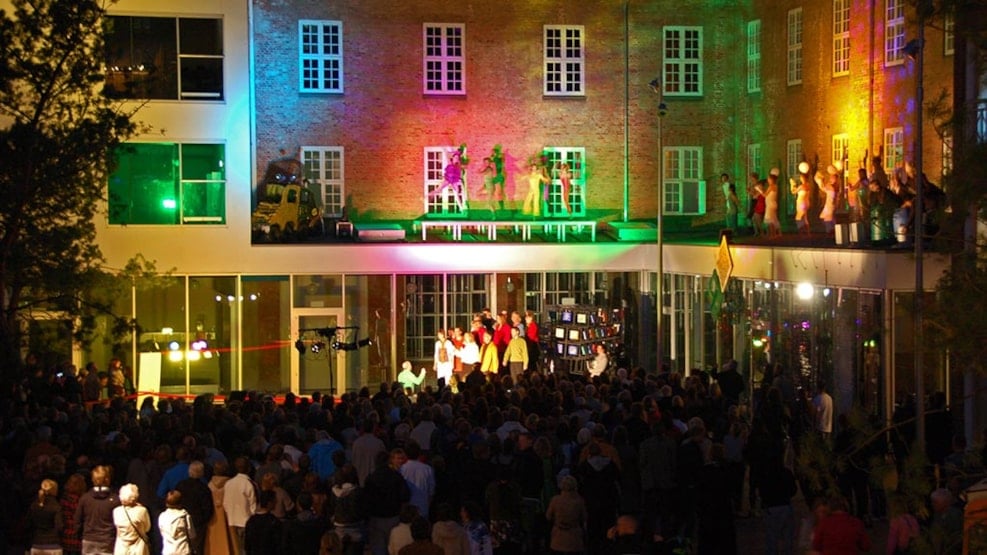 Magasinet - Music and Theatre Venue
The venue Magasinet is located right in the middle of Odense's Latin Quarter in one of the old industrial buildings that were part of Brandts Klædefabrik. Just around the corner you will find Tidens Samling and Kunstmuseum Brandts as well as lots of cozy cafes and shops. The stage is ideal for smaller concerts, stand-up comedy and lectures where the experience of contact between artist and audience is important.
Magasinet is cozy and intimate and has i.a. received words of praise along the way from Kevin Costner, who played here with his band "Modern West" in 2011. All year round you can experience everything from rock to revue theater, from stand up to film festival.