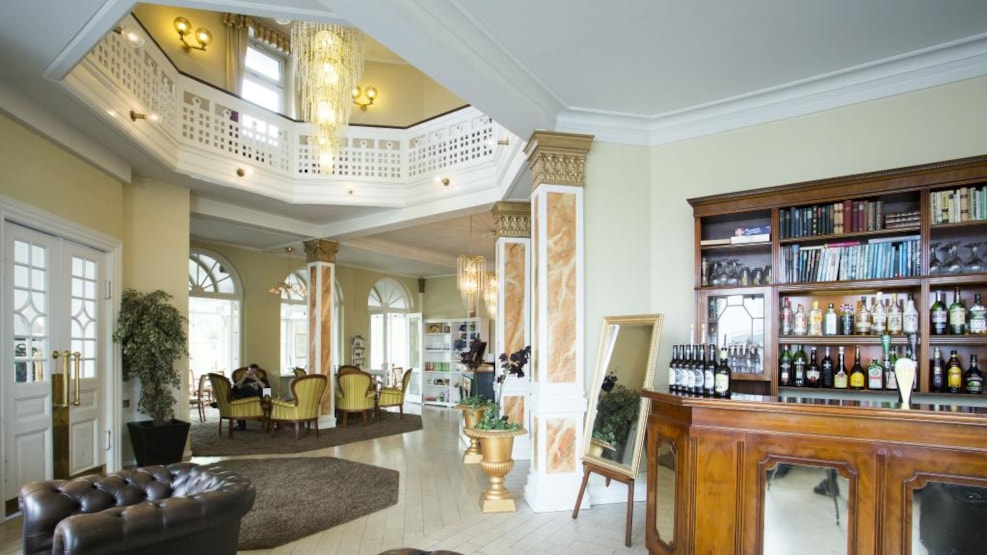 Green Experience
Milling Hotel Plaza
Milling Hotel Plaza - a hotel housed in one of the country's most beautiful and classic hotel buildings from 1915, a building that is an experience in itself with beautiful staircases, balconies, marbled columns and gold panelling.
The hotel is a full service first class business hotel located in the heart of Odense with a view of Kongens Have and only 100 metres from Odense Railway Station and 300 metres from the centre of Odense.
The hotel has 68 stylish rooms carefully restored with respect for the history of the house and of course equipped with all modern comfort and facilities. 3 suites and 5 junior suites are additionally equipped with a spa bath.
Our restaurant - "Restaurant Rosenhaven" - overlooking the King's Garden is a cosy place to eat in the centre of Odense, whether you are staying at the Plaza or just going out for an evening meal. Whether it's for an a la carte dinner, business lunch, family dinner or company party, hotel Plaza is always a great place to gather for any guest and for any occasion.
After a good night's sleep, a large breakfast buffet with "Funen specialities" is served in the "Rosenhaven".
Try our "Romantic Weekend" with champagne on arrival, a 4-course gourmet dinner in the restaurant, accommodation in a cosy double room and a large breakfast buffet.
Welcome to Odense and Milling Hotel Plaza!