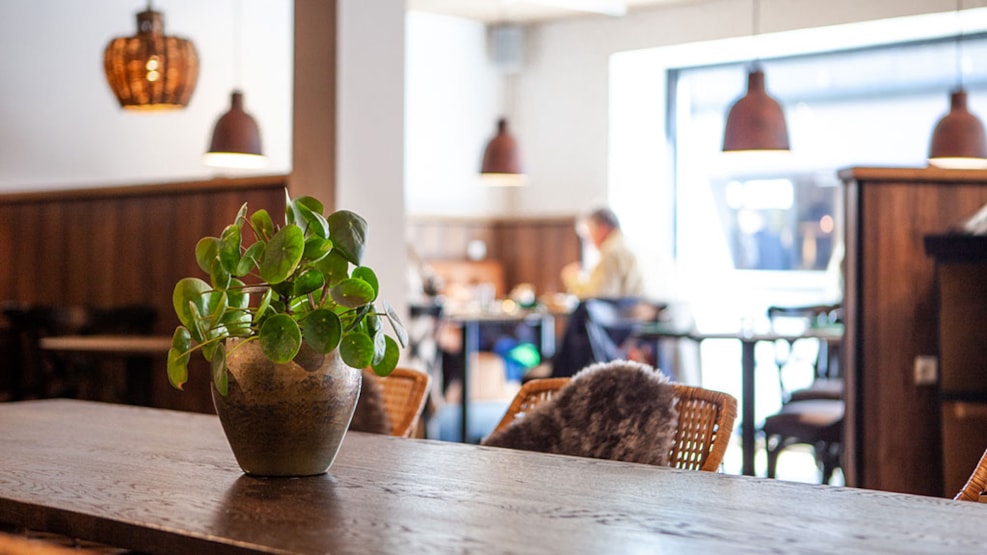 Mitchell's Carvery
If you're looking for a Danish take on a British gastro pub, you should visit Mitchell's Carvery. Here you can for one thing get the delicious signature dish fish n' chips.
The British concept
Mitchell's Carvery is the Danish take on a British gastro pub. The restaurant has something for everyone of all ages. "Carvery" is an English cooking tradition, and at Mitchell's Carvery, you can compose your own dinner with a mix of English meat dishes and classic English side dishes. The owner, Daniel Mitchell, grew up in a pub environment as his mother was a waitress in a pub for 35 years. That's why you're guaranteed an authentic British pub experience when you visit Mitchell's Carvery. The vision for the restaurant is to be a new and different place to go and eat in Odense, combining the food, drinks, and restaurant experience to create a unique overall dining experience.
Menu
As the restaurant runs on a British concept, it is naturally British-inspired dishes such as their signature dish "fish 'n' chips" and many others that Mitchell's Carvery serves. On weekends you are guaranteed a unique dining experience when the restaurant offers "weekend carvery". Here you are presented with "the great British carvery experience", where the restaurant serves delicious cuts of meat and a tasty selection of vegetables, sauces, and condiments, all available from the restaurant's delicious buffet. Lunch menus are also available, including the classic afternoon tea, various light bites, and much more. In addition, the restaurant always uses fresh and local ingredients, and furthermore, the menu features recipes you won't find anywhere else on Funen.
Drinks and facilities
In addition to the many tasty dishes, you will also find a large selection of English beer, which you will not find anywhere else in Odense. The restaurant has teamed up with the best Danish suppliers of wine and juice and invested in a top-class draught beer system, where you can get the typical British beers and the Danish classics you know. In addition to the tasty menu, you can bring your little ones along to Mitchell's Carvery. In fact, there's a playroom for them to romp around in, so there's room for adult conversation and freedom for the kids. There's also a breastfeeding area, with plenty of room for pushchairs. So if you're looking for a restaurant with room for everyone and a great gastro experience, head to Mitchell's Carvery.